Foam packing sheets is available in any type of closed cell or open cell packing foam if you would like to do your own cutting. These sheets of foam can also come with adhesive backing. Most thicknesses are in stock and can also be custom cut to fit your needs.
Our packing foam sheets come in the following foam types:
 - Anti-static foam
- Light density foam
- Firm density foam
- Custom cut perforation in the foam
- Eggcrate convoluted foam
Please Read More About Other Related Articles:
We also offer custom foam packaging from hand-drawn paper templates or AutoCAD drawings. Visit our gallery page at the top of the page for custom-cut foam inserts. Our services are available to any manufacturer or customer that needs to protect delicate equipment, items, and or could even be for professional advertising devices. Handle and pad your items during shipping, warehousing or general handling. No minimum order required. Rush orders are available upon request.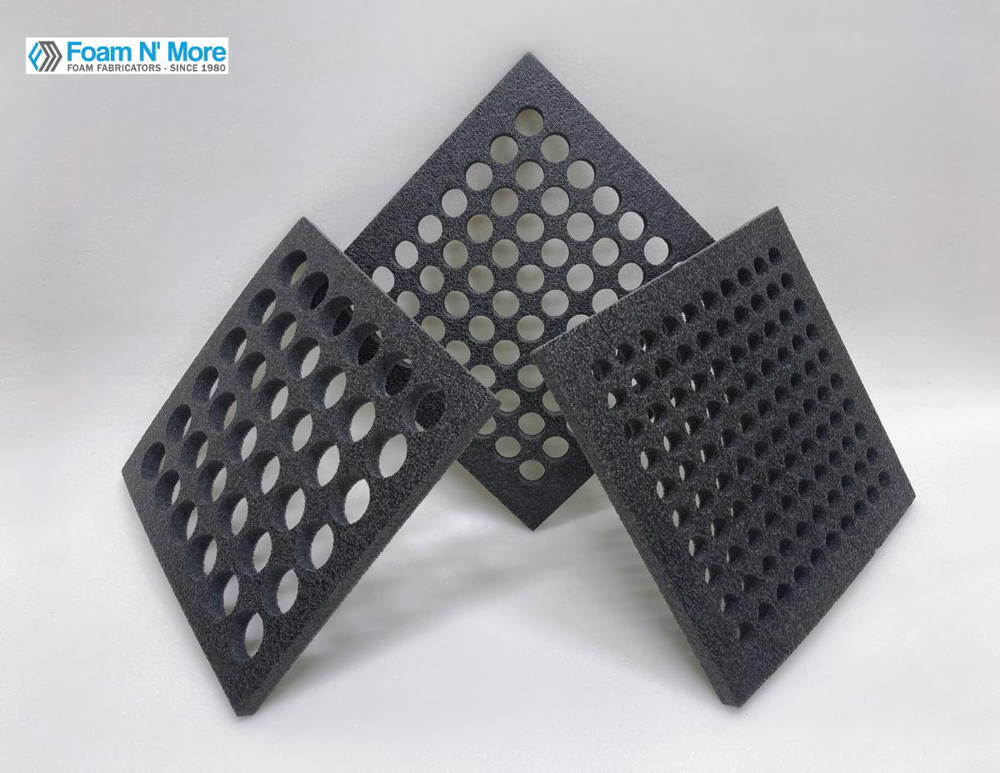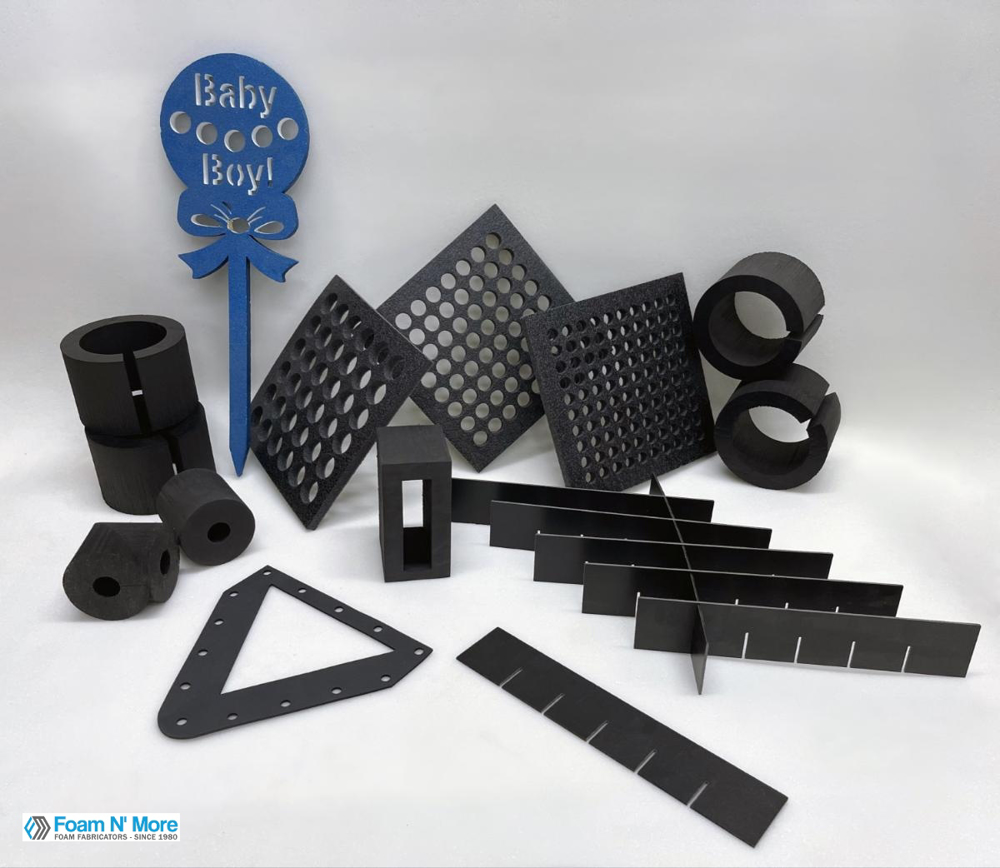 Articles on Packaging Foam
What is Charcoal Firm Foam Used For?
Our egg crate foam rolls protect, secure and cushion your larger electronic equipment during shipping. This type of foam is specifically made to prevent electro-static charges while in transit. Egg crate foam also known as convoluted foam is perfect for padding delicate items.
Foam packaging for small items is custom made for packing smaller delicate electronic equipment. This type of foam is specifically made to prevent electrostatic charges from the mechanism itself and other objects while transporting or shipping.
Standard Charcoal Packing Foam can be used to protect items that are light while shipping. The high quality and overall durability make it great for long-lasting applications in foam packaging.