We are the one stop shop for all of your family's foam needs. Come in and visit us in person to see what types of foam will work for you! We have a wide variety of foams for you to choose from! This wide range of options will fulfill just about any application you may need.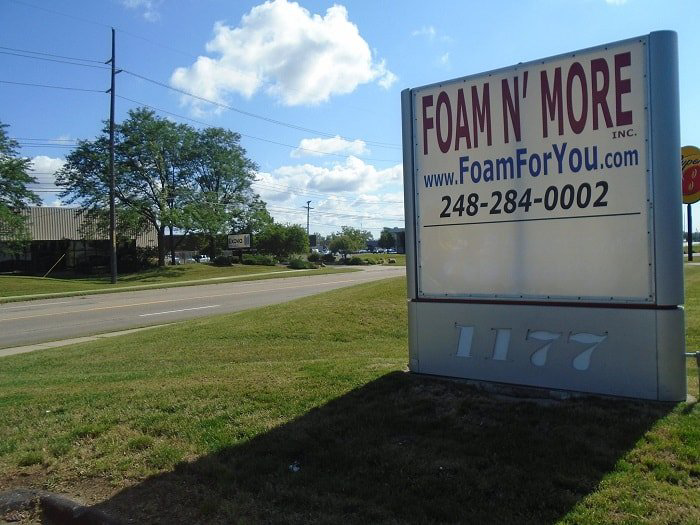 We are located at:
Our store hours are Eastern Standard Time
9:30 am - 4:00pm  Monday -Friday
Closed Saturday and Sunday  
Please e-mail us at: sales@foamforyou.com
Please e-mail us at: foamandupholstery@msn.com
We will respond within 1-2 business days. But please feel free to call us to give you a quicker response.

Phone: (248) 837-2430
Phone: (248) 284-0002
Toll Free Phone: 866-212-6552
Fax: (248) 284-0008
We are on south side of Maple (15 Mile Rd.) between Livernois and Crooks. Next to Super 8 Motel (separate plaza). Across the street from U-Haul transportation.