Special Shapes & Sizes for Custom Foam Mattresses
If you are on the go on the boat or would like some specialty comfort while you sleep, custom foam mattresses are the way to go.  Foam N' More can create a mattress that fits the exact shape and size that you need for your bed. From adding layers to your bed topper to cutting the precise dimensions of a boat or camper mattress, let the foam fabrication experts bring the utmost comfort even when you aren't at home!
One of the best parts about foam mattresses in comparison to other spring or latex mattresses is the affordability of our products! Unlike the bigger retailers, our personable staff at Foam N' More will work with you to customize your new foam mattress to fit the size and shape you need. Mail-in a paper template of the area of your mattress (especially for boats and campers with defined spaces for mattresses). We'll cut the foam to match the exact dimensions, even down to cutting off corner pieces or cutting around the corner for the best fit.
Take a look below to view some of our most popular shapes and sizes. To find more information about a specific mattress shape or size, simply email at sales@foamforyou.com to get your dream mattress design started!
 

Mail in your paper template! Custom Cut to Shape

 

Foam is cut to shape!

 

 

 

Custom Made covers is also available!

 

Different types of firmness
toppers are available
between you and your
partner.

 

Round Corners on 2 or all 4 sides.

 

Cut Off Corner Shape Mattress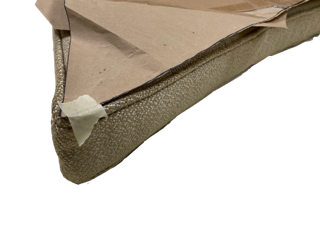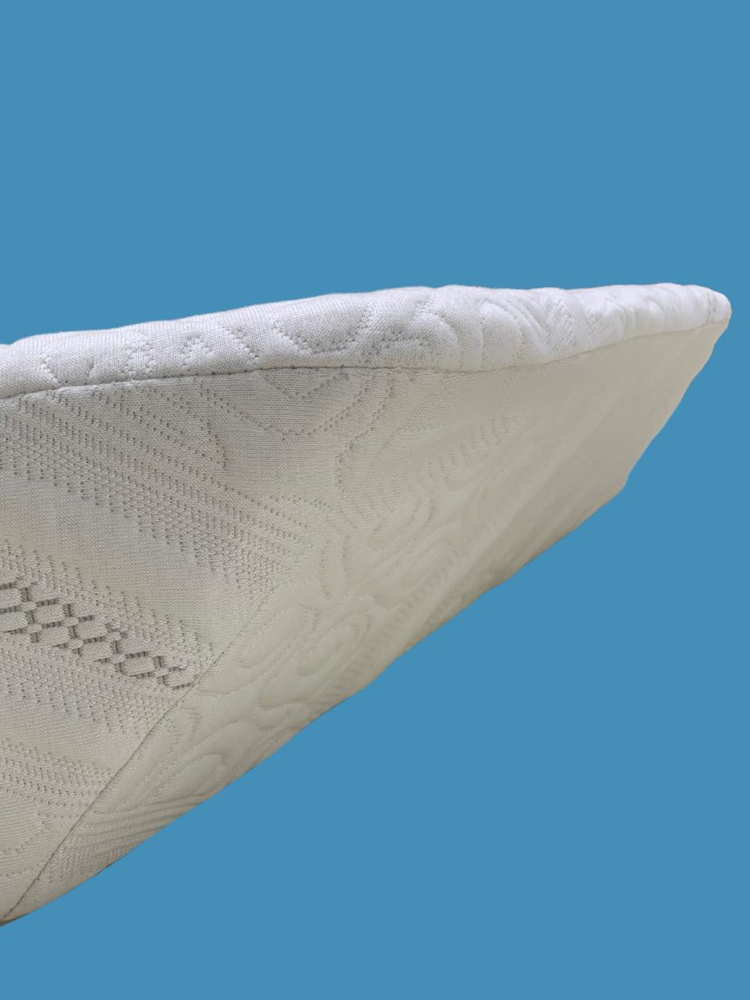 Here at Foam N' More, we understand that buying through the middleman can be timely and expensive — but not anymore!  By offering a wide range of products, our custom cut foam can be designed to create your dream foam mattress from scratch, or a camper or boat mattress made just for you!  Our foam products are made from all kinds of materials including our standard poly foam to a premium high-density foam for the ultimate comfort for the best sleep you've ever had in your life!
Foam N' More: Commercial Foam & Foam Mattress Manufacturers in Michigan
Custom foam mattresses with special shapes and sizes are optimal for enjoying the utmost comfort in your home or on your boat. This type of mattress will provide some relief to your neck and back while you sleep at night. Click here to see our foam specs and all the different types of materials we use in our customized products. We would also like to hear from you, so let us know how we can help you by filling out the contact form on our website.
Other Related Articles
Special Shaped Foam Mattresses
Comfort of a Foam Mattress
Mattress Toppers
Starting at
New foam Mattress rectangle now comes in odd shape sizes. The best part is that replacing your odd sleeping Mattress is that it is far cheaper than replacing your whole furniture set! You can also replace this foam for odd camper, futons and bed size for even pets and children. 
Custom covers are available. Please contact us for details.