5 Tips for Keeping Your Gun Safe While Traveling
Thursday, November 7, 2019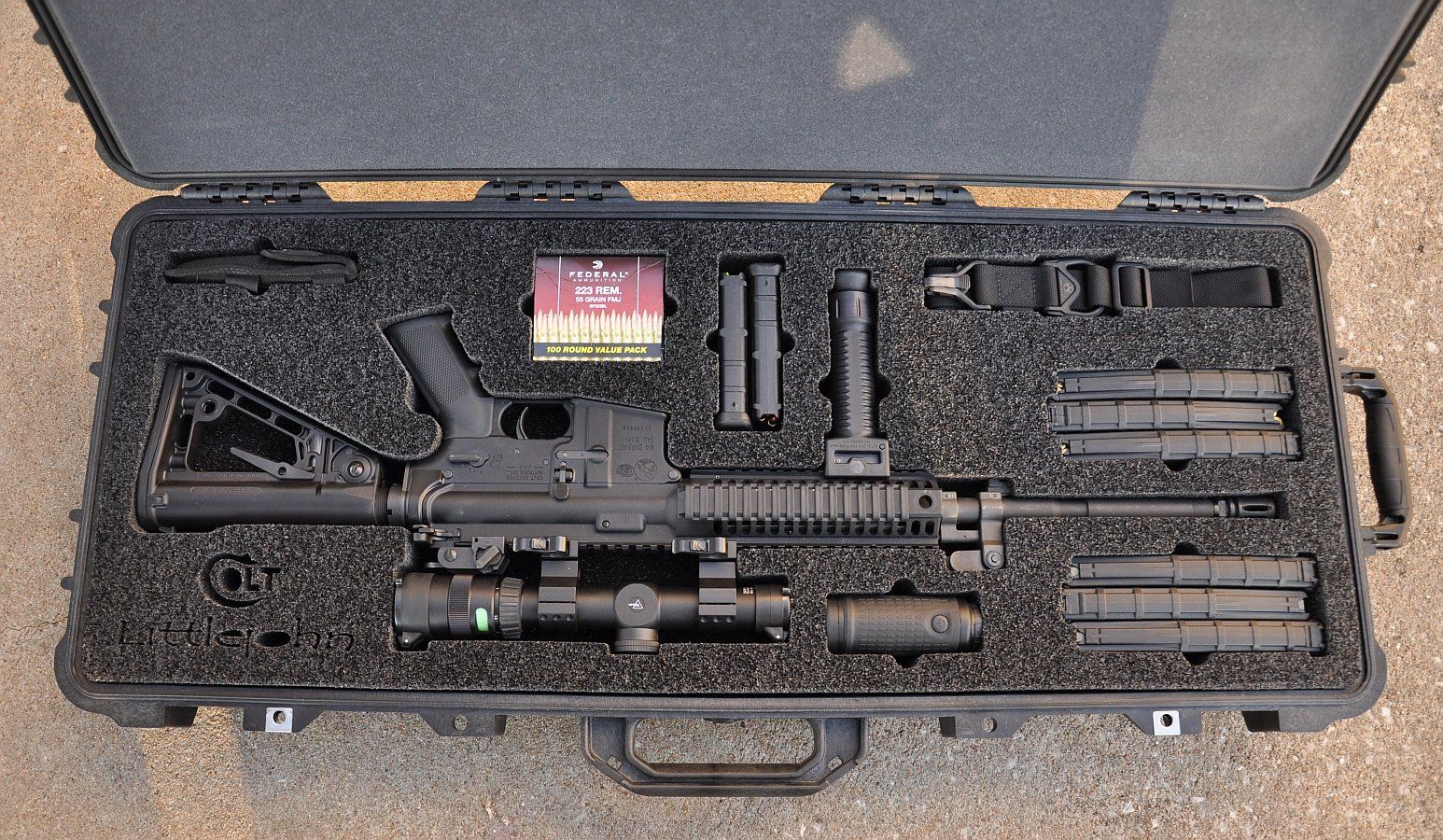 In the United States, Veteran's Day tends to coincide with the start of hunting season, and both are fast approaching. Hunting season can be a great time of family bonding and nature watching. If you're lucky this season, you may even enjoy deer jerky for the holidays!
Hunting season comes with its own set of risks. Transporting firearms from one location to another shouldn't be taken lightly. It's important to always practice proper gun safety, handle guns when you're well-rested and don't rush through loading and unloading firearms.
Here are five tips for keeping your guns safe during transit.
Make sure it's empty. The first step to ensuring a safe traveling experience with your firearms may be the most obvious one, but it's one that can be easily forgotten, too. Make sure your gun is unloaded and, of course, store the ammo separately from the firearm. This goes for every gun you're taking with you. Even if you think your firearm is empty, double-check it anyway.
Store it away from the driver and the passengers. Next, since you won't be needing your hunting shotguns or rifles during your trip, these items should be stored in the back of the vehicle, not in the front or middle. If you're traveling in a sedan, the best place to store your firearms is in the trunk. However, if you're traveling in an SUV or a truck, you should consider packing your gun in an overhead rack or in a trailer attached to the back of your vehicle.
Pack it in a hard-shelled padded gun case. To keep your firearm safe from wear and tear, the best protection for it is a hard-sided case with custom foam packaging. It's always easiest to buy a case when you first purchase your gun, so everything is already customized to your gun and accessories. If you didn't purchase a case when you obtained your firearm, almost any hard-sided, lockable case will do, and custom-foam can be created for any situation.
Secure it in foam. If you don't have a hard-sided case, then you can always secure your firearm with hard foam. This is a good option for short trips. Charcoal firm foam is stiff enough to secure extra-sensitive objects, and it comes in a multitude of different thicknesses and sizes. It's a perfect alternative if a hard-sided case isn't available.
Take your time loading and unloading. It may be tempting to breeze through these steps, especially if you're a long-time gun owner or you're running late, but gun safety is not a joke. When it comes time to leave your hunting spot, point the firearm's muzzle away from others and unload the gun before packing it away again.
If you're a hunter, one of the main joys of the winter season is being able to spend time outside, enjoying nature and bonding with friends and family while hunting for food. However, even the most experienced hunters can fall victim to firearm accidents, so handling your gun with care is a must. Not only is it important to make sure your gun is empty, it is important to pack it neatly and carefully, so it avoids getting damaged as you're driving.
If feasible, the best spot for your gun is inside a locked, hard-sided case away from passengers, but if you don't have access to a hard-sided case with a custom foam insert or you're only going a short distance, you can store your firearm with sheets of charcoal foam. If the vehicle you're riding in doesn't have a trunk, then storing your gun in an overhead rack or on a small trailer is best.
Keep all these tips in mind for a happy and safe hunting season.