What is Minicell Foam Used for in Transportation?
Thursday, April 7, 2022
Minicell foam is also known as XLPE, crosslink polyethylene, and microcell foam comes in 2lb, 3lb, 4lb, and 6lb. This material is easy to work with, firm and flexible. It also provides sound deadening. This closed-cell foam is used in a variety of applications.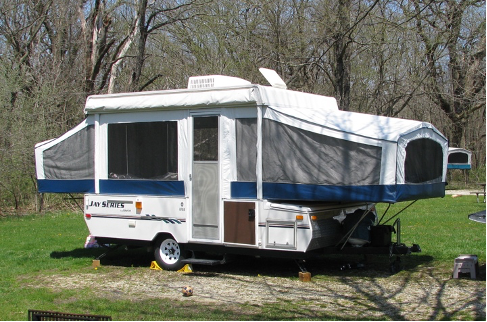 Campers- Van and bus building for the do it yourselfer is very popular right now. This 2lbs minicell is used under the vehicle's flooring. Foam N' More Inc. can create it in any thickness you need.  The most common are 3/8" and 1/4" thick so that there are no gaps between the layers when you are building your floor base.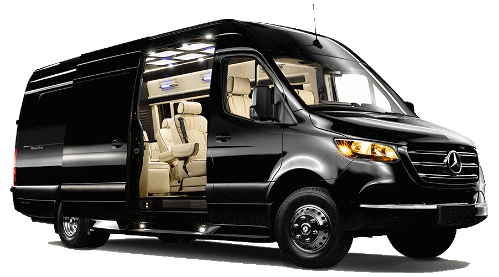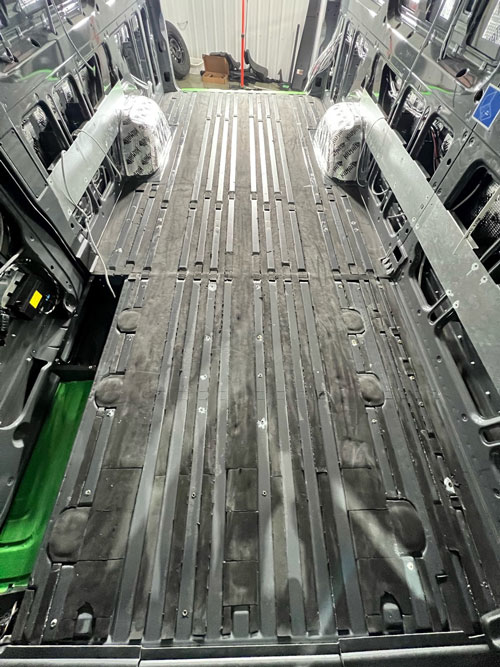 In the Sprinter and Promaster vans, the floor's lower corrugations are 0.30" deep.  The minicell is used under the flooring. Which means you should cut the full sheets into strips and run the 0.30" thickness within the corrugations.  Then run another 1/4" full sheet over the top of the upper ribs and the lower corrugations filled with the minicell.  Now, you have a flat floor for putting down your plywood flooring.  It provides a thermal break to your van floor.
The most common kit needed to complete van flooring is:
3 sheets 60" x 72" x 1/4"
2 sheets of 60" x 72" x 3/8" (or 0.3" thick)
Using Minicell foam for flooring has other important functions in addition to the foot support. Proper floor installations prevent water infiltration which could lead to rust, provide thermal and noise insulation, and serve as anchors for the cabinets. Minicell foam will even withstand enough weight to reduce squeaks while looking good at the same time. 
Boats, Aluminum Boats Lifts, and Floating Docks-
Minicell foam is recommended using a 4lb density in 4.5" thickness with skin on both sides so that it is very buoyant.  This means it will float well and can be used multiple times.  Minicell Foam is firm and allows the hull to be more resistant to impact, unlike a polystyrene foam. Also, over time polystyrene foam can become waterlogged. With Minicell in case of wear, leakage, or breakage of the hull, this foam will absorb less water than polystyrene.
When transporting in water, you need to make sure you calculate the buoyancy of crosslinked polyethylene foam to make sure it does not sink.
The density of water is 62.4 lbs PFC, so the buoyancy of any minicell foam is that density (62.4 PCF) minus the foam density PCF.
The buoyancy for 4lbs minicell would be 62.4 lbs for water, minus 4lbs for the foam, equalling 58.4lbs of buoyancy, assuming a static load is spread exactly evenly over the foam. For real-like conditions, the suggested safety factor is 2:1. It is recommended to test in actual conditions before running a larger quantity. If the load is uneven, or it's moving and tipping, that may require more foam.
So, to lift 100lbs with 4lbs minicell, you will need 100lbs divided by 58.4 PCF buoyancy, equaling 1.712 cubic feet, 20.55 bd ft (one cubic foot is equal to 12 bd ft), under perfect laboratory conditions. Adding the 2:1 engineering safety factor and the normal first design to test would be 3.422 cubic feet or 40.1 bf ft.
Over time, the foam could absorb a very small amount of water (typically less than 1% of its weight) so that will be normally covered in the 2:1 safety factor, rather than adjusting for that specifically.
Please make sure that you test a smaller weight before you add mass production of parts.
ESP or polystyrene can also be used in a less expensive and economical way. This material has a different buoyancy so more square footage will be required.