What Is Closed Cell Foam Used For?
Sunday, June 20, 2021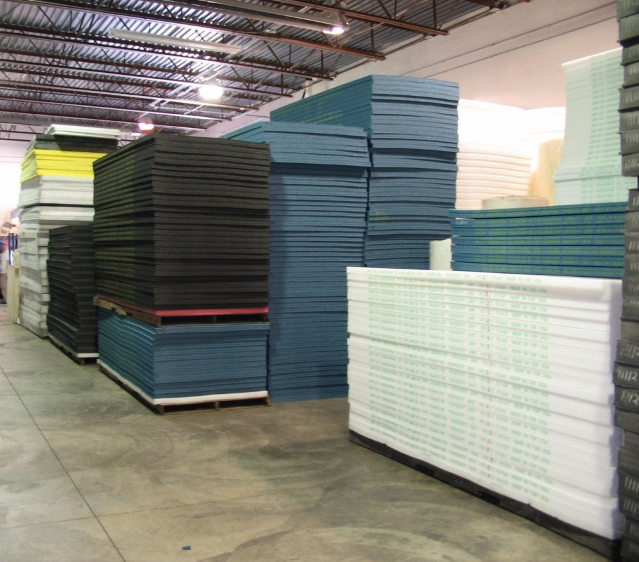 Closed-cell foam is a strong, flexible material that's made up of internal pores, or cells, that sit closely together but are not connected. Its structure can be compared to a net filled with balloons, where the balloons are trapped tightly against each other, but they are not interconnected.
Closed-cell foam comes in different types of materials and densities. Below is a list of the various types of closed-cell foam that we carry at Foam N' More, the leading foam supplier in Michigan.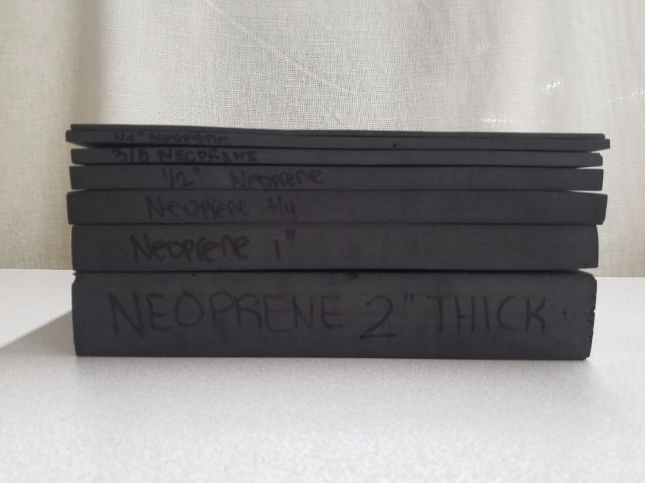 Neoprene Foam is the most expensive of the group but is very high quality and has excellent physical properties including abrasion and low-temperature resistance and fair resistance to petroleum-based fluids. Neoprene foam is also known as the "powerhouse" foam as it is soft to the touch, durable, and flexible. Neoprene foam is resistant to most elements such as moisture and sunlight and will not absorb any liquids. Because of Neoprene's color, it easily hides dirt or other agents that may soil the foam. Neoprene is typically used for Kydex presses, thermal and moisture insulation, expansion joint filler in masonry and concrete, filler support sealant in traffic bearing joints, motorcycle seats, boat seats, exercise mats, and equipment.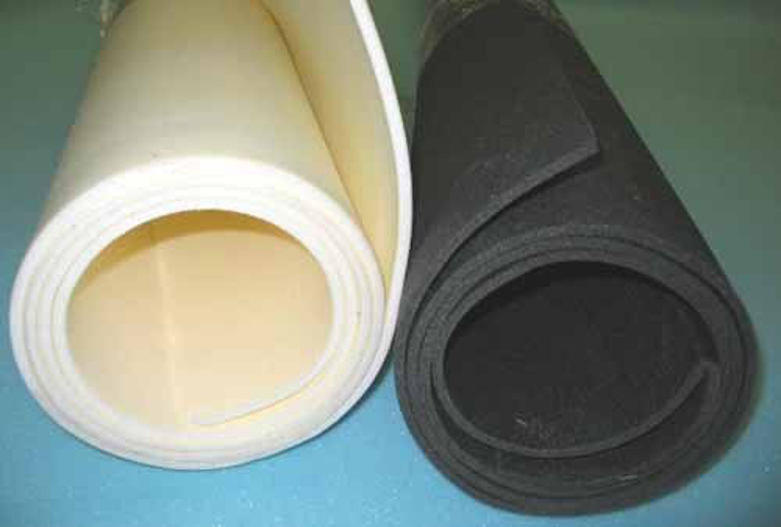 Volara foam is the recommended foam insulation for headliners in cars, trucks, and RV. You can also pad poker and pool tables, use it to add comfort and support in helmets, and also to cushion tent floor liners, surf and body boards, toys, and orthopedic and prosthetic padding.  Volar foam is used for vent insulation and is suitable for hot tubs to hold in the heat when not in use by floating it on the water's surface.  Volara is used for sound blocking on water pump heaters and furnaces as well as to block sound from escaping a loud room.
Volara Foam is only offered in a 2lb density in either white or black.   It comes on a roll 60" wide in 100 lineal feet in 1/8", 1/4", 3/8", and 1/2" thickness.  If you like the firmness of the Volara foam but need it thicker then ½", the Minicell Foam is what we recommend. The 2lb Minicell foam can be used for all of the same purposes as the Volara Foam.  It is but only available in sheet sizes and up to 4" thick.  This 2lb Minicell Foam can be used for a flotation device, knee padding as well as sprung dance floors. Minicell type L 200 is a closed-cell chemically cross-linked polyethylene bun foam. This results in a smooth surface with an extremely fine-cell structure. These bun foams have a tough and firm feel with some yet elasticity. Minicell Foam is also:
Resilient
Buoyant
A good thermal insulator
Has excellent strength and shock absorption
Has low water absorption
Is impervious to mildew, mold, rot, and bacteria
Has excellent chemical resistance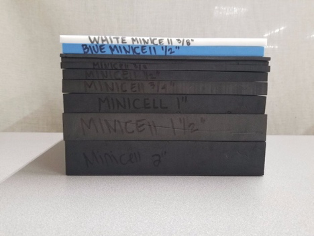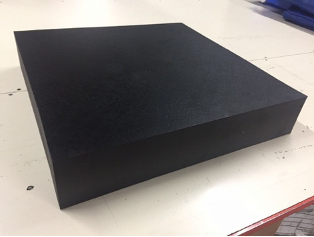 Minicell foam is available in a wide variety of colors and is offered in 3lbs, 4lbs, and 6lbs in density.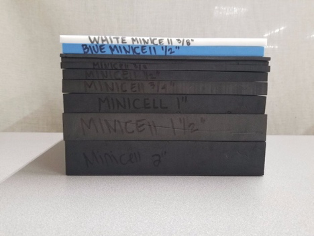 If you are looking for a less expensive alternative, the Polyethylene Foam has outstanding dimensional stability and recovery characteristics that provide optimal cushioning protection against repeated impacts. It is ideal for packaging and it is used in many applications including but not limited to computers, automotive, construction, and recreation. Polyethylene feels like a kid's pool noodle, so it is very firm making it ideally suited as a component material in products requiring a shock-absorbing, vibration dampening, and insulation barrier, and/or a buoyancy component. Polyethylene Foam can also be used for shipping needs especially with heavier items that have sharp corners and edges.  Polyethylene Foam comes in many colors and is offered in 4lb and 6lb densities. Polyethylene foam is also available with anti-static properties to safely protect sensitive electronic equipment during shipment and storage.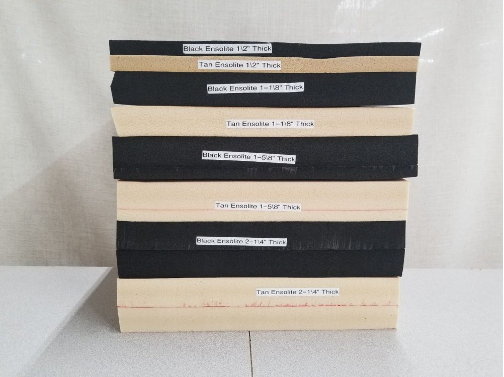 The foams listed above are all more on the firmer side. The Enolsite Foam is the softest closed-cell foam that we offer at Foam N' More Inc offers yet still firm. This foam offers anti-microbial protection (with skin) built in to provide resistance to mold and bacterial growth lending this foam to be used for various applications.  It is also good for noise control and vibration damage protection. The Enolsite Foam is recommended for boats, marinas, patios, pools, outdoor seat pads, insulation purposes, equestrian products, automotive and industrial uses, and exercise mats.
Foam N' More: Commercial Foam & Foam Supplier in Michigan
Here at Foam N' More, we understand that buying through the middleman can be timely and expensive — but not anymore!  By offering a wide range of closed-cell foam products, results in premium products that last far longer than any other product in comparison.
In addition to closed-cell foam, we primarily specialize in mattress foam and foam mattress padding, foam cushion replacement, pillow foam, bulk closed-cell foam, medical foam or orthopedic foam, chair foam replacement, cotton felt batting, or any kind of custom foam packaging near Troy, Michigan.
We would also like to hear from you, so let us know how we can help you by filling out the contact form on our website.  Give us a call at Foam N' More and create the foam for you at (248) 284-0002.