Try Foam Boards For Your Business Presentation Needs
Wednesday, December 4, 2019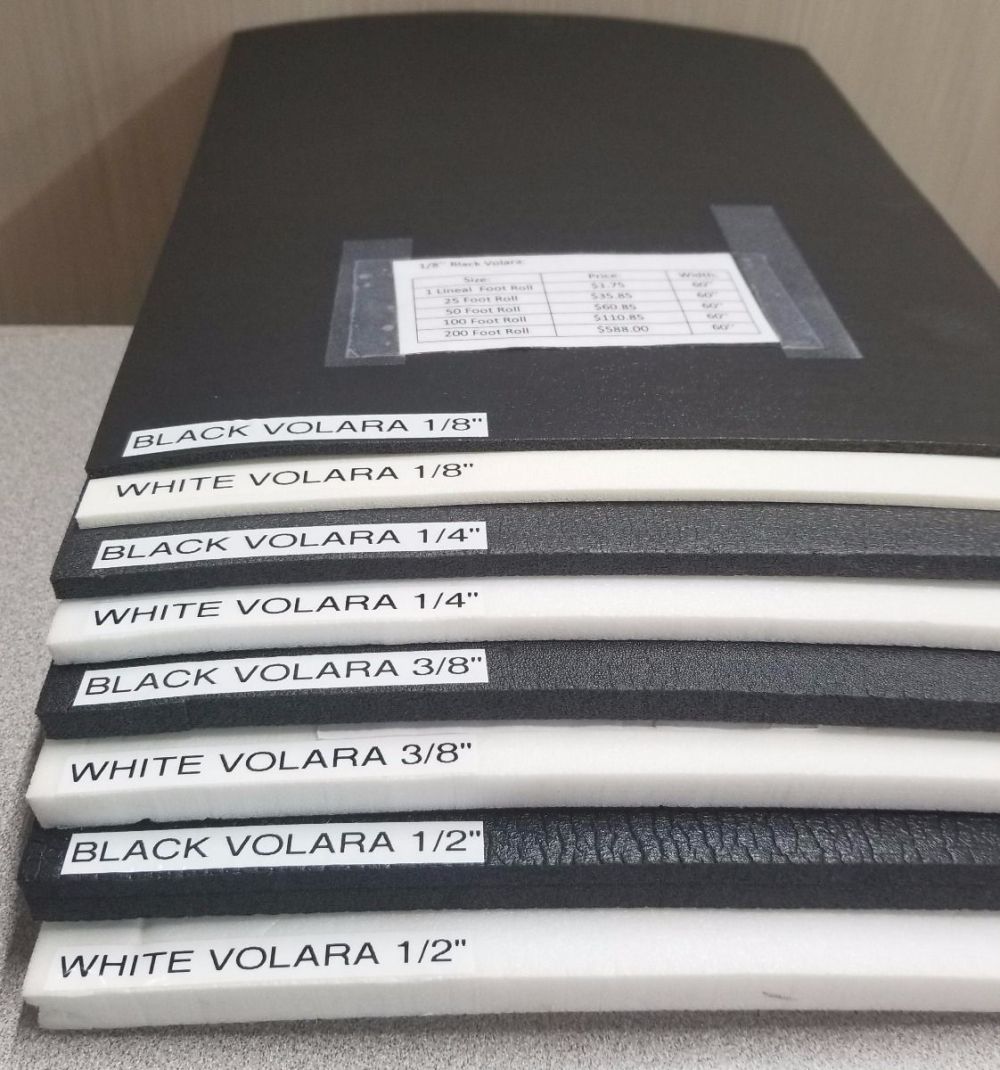 Are you looking for a way to make your business presentation stand out? Do you need a sign for the breakroom to outline the community rules? Is there a door that always hits the wall with a loud "bang?"
Foam can help. A tri-fold foam board, a foam poster board, or both, are a great way to incorporate a high-quality, polished visual aid into your business presentation. Volara with adhesive foam can help in numerous other business applications, including keeping technical equipment safe from drops and protecting walls from office furniture.
In a presentation, there are several applications for your foam board. Since foam boards are lightweight, easy to set up, and portable, they are the perfect visual aid for your business presentation. Foam boards can also be used to display information that you would like to pass around during your presentation.
The foam presentation board has a foam core and a paper front on each side giving it two printable surfaces; you can display your visual aid on the front and back if desired. Foam presentation boards can be cut to any shape, size, and thickness you need – as small as 4" X 4" or as large as 108" X 60", and as thin as 5mm. It may be adhered to a wall or you can stand it up using a display easel stand.
Another option is to order an easel back, allowing your foam board to stand up on its own. The easel back affixes directly to the back of the foam presentation board. You can quickly and easily pull it out to display your board when it is in use or flatten it when you are storing your foam board. These boards can last 2+ years with proper maintenance and storage.
Tri-Fold Foam Board
A tri-fold foam board may also stand up on its own without the use of an easel. With six printable panels, the tri-fold foam board works well in presentations where the information that is presented has progressive sections, like an annual budget report, financial projects, or program implementation plan.
Foam Poster Board
The foam poster board has a single panel and two printable sides. These foam boards may be used in many ways. They can be used as directional or informative signs, like a bathroom sign, breakroom sign, or a sign at a convention. The foam poster boards can be cut into any shape, so work well as a point-of-sale attention-grabber. In an office, the foam poster board might be useful for posting important procedures like how to run an expense report or reminding people not to take personal calls in the co-working space.
Both tri-fold foam boards and foam poster boards can be cut into any custom shape. If you can print it on a sheet of paper, it can be put on a foam board. The versatility of foam boards is a great benefit because you cans how off your logo or any other information in a unique, affordable way. Foam presentation boards, by Foam N More, can be ordered and received as soon as the next day, allowing businesses to be adaptable to changing needs.

Don't like the look of foam or want to hang the panels to the ceiling? No worries, Foam N' More can create any size panels that can be upholstered with fabric and hung from the ceiling with small eye hooks.
No matter how diverse your needs are, foam is a high-quality solution for your business.