Treat Yourself to a New Foam Mattress
Monday, December 26, 2022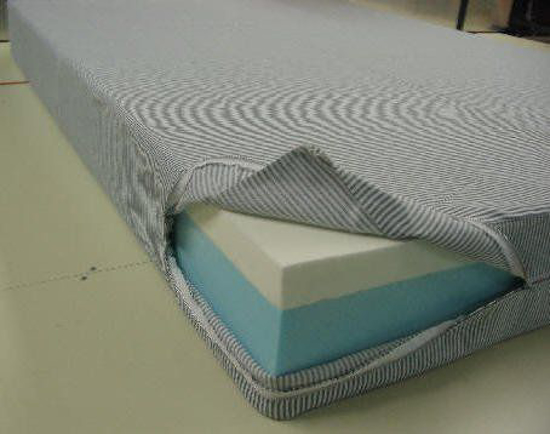 Is your mattress not as comfortable as you would like? If you're sleeping on a mattress that isn't right for you, you're not getting the quality of sleep that you deserve! Plus, you're paying for it throughout the day with lower energy and aches and pains. For the new year, treat yourself to a mattress that is truly comfortable, fits your body, and doesn't leave you tossing and turning throughout the night. Foam N' More has mattresses and mattress toppers in all sizes with unbeatable comfort for you to enjoy.
Foam Mattresses
We have foam mattresses in any size and a variety of shapes, so you are sure to find your perfect mattress. We offer mattresses in every size from twin to California king. Our mix of foam and memory gel contours your body while offering just the right amount of support to relieve the pressure that could cause back, neck, and shoulder aches. We even offer baby mattresses! We make round mattresses in diameters of 96", 84", 72", and 60". Plus, we can make you a custom mattress that meets your specific needs.
You don't have to commit to a mattress foam before you try it, we'll give you a foam sample pack so you can find the one that you're most comfortable on.

Foam Mattress Toppers
If the timing isn't right buy a whole new mattress, don't worry! Our foam mattress toppers can greatly improve your sleeping comfort at a fraction of the cost of a whole mattress. We offer our mattress toppers in the same full range of sizes as we do our mattresses, and we offer them in a wide variety of materials including latex foam, memory gel, high-quality egg crate convoluted foam, mixed foam, custom foam blends, and more. You don't have to replace your entire mattress to get a perfect night's sleep, just add one of our extremely comfortable foam mattress toppers.

Foam N' More, Inc. | Foam Mattresses & Foam Mattress Toppers
Don't spend another year sleeping on a mattress that makes you wake up feeling tired and with aches and pains. You deserve the best sleep that you can get so you can enjoy life to the fullest, and Foam N' More can help. Our wide selection of foam mattresses and mattress toppers gives you the options needed to find the best solution for your sleeping preferences. If any of our options are exactly what you need, we can make a custom mattress or mattress topper for you!
To learn more about our mattresses and mattress toppers, give us a call at (248) 284-0002 or send in an online contact form today!