Tips on Reupholstering Your Dining Room Chairs & Cushions
Wednesday, April 14, 2021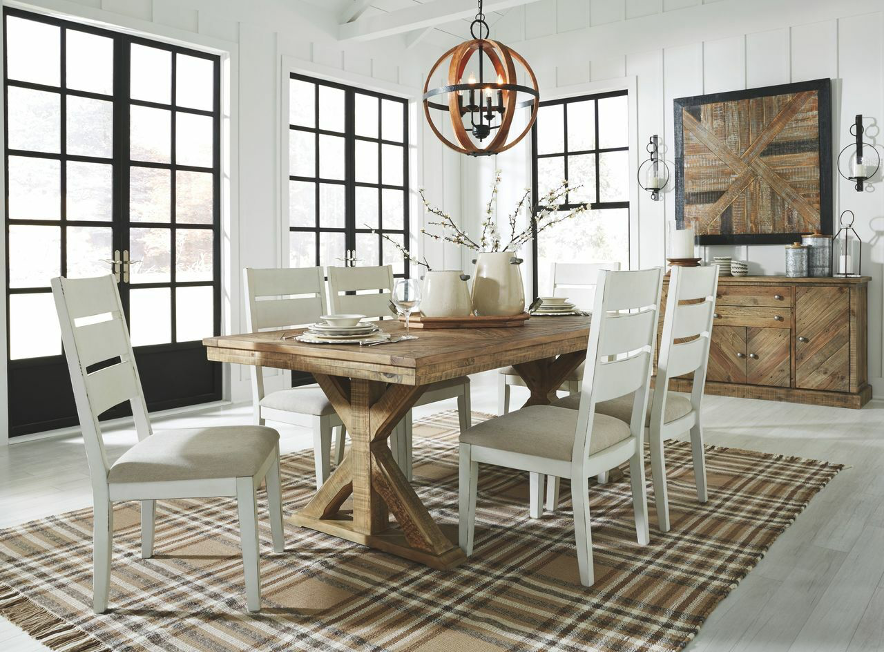 What do you do with a dining room set that is structurally sound but no longer matches your current interior?  Whether you've brightened your interior and these items are still a dark wood, they're a lighter colored wood and you're looking for a modern look, or maybe they're sporting floral patterns and you prefer solids or stripes, you don't have to get rid of your furniture.  You can reupholster it!
Not every dining room set is ideal for custom chair reupholstery.  However, if the chair you're considering is structurally sound, of good quality, or sentimental to you, then it may be better to take the time to reupholster it than to get rid of it.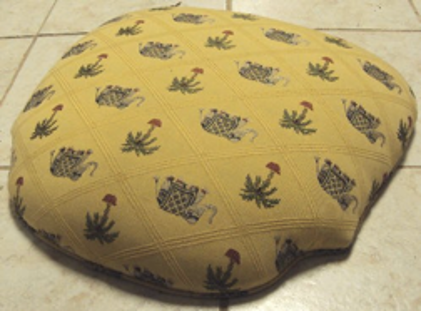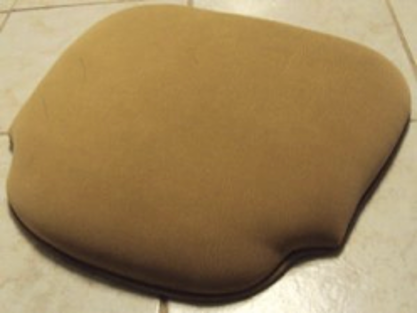 See below for some tips for reupholstering your furniture!
Make sure you have all the materials necessary.  If you're going to do the upholstery job yourself, then it's important to make sure you have all the required materials.  You're going to need a staple gun, staples, a screwdriver, foam, fabric, and more.  These materials are easily found at your local hardware store or craft store but missing any of them will make it very difficult for you to upholster your furniture properly.
Once you have the materials, it's time to order your new upholstery foam.  The best way to do this is by taking off the current foam and measuring it.  If you choose to order your foam online, you will have the chance to enter custom measurements on the ordering page to ensure you get a replacement piece of foam that is the exact same size as the one you already had.
Take your time with the process.  After you receive your foam, you're ready to start reassembling your chair.  There are a lot of steps that go into reupholstering furniture, and it's best to take the time to do it right the first time rather than rush through and do it incorrectly.  If you need assistance, there are plenty of online tutorials to help walk you through the process.  The experts here at Foam N' More can also help walk you through this precise process!
If you want to do more than reupholster, then have one of our professionals do it.  You can make modifications to your antique furniture.  Though, if it's more complicated than replacing a simple seat cushion, then you may want to consider hiring a professional.  You can provide us with your preferred foam type, your own fabric, and you can detail exactly what you want us to do to your furniture.  Once we work our magic, you will have a new piece of furniture that has all the same qualities as the original but updated to fit your new lifestyle.
Reupholstering furniture is a great way to keep all the things that you loved from your childhood and refresh them to fit your new style and tastes.  When you start the process of reupholstering furniture, you need to make sure you have all the necessary materials, order the right replacement foam, and take your time completing the project.  If you're worried about the quality of your skills, then you can hire a professional to reupholster your furniture for you.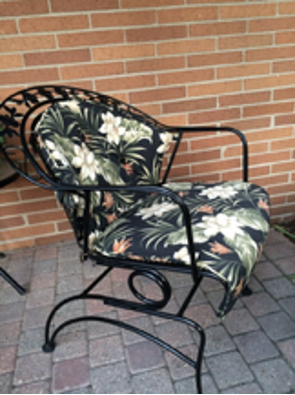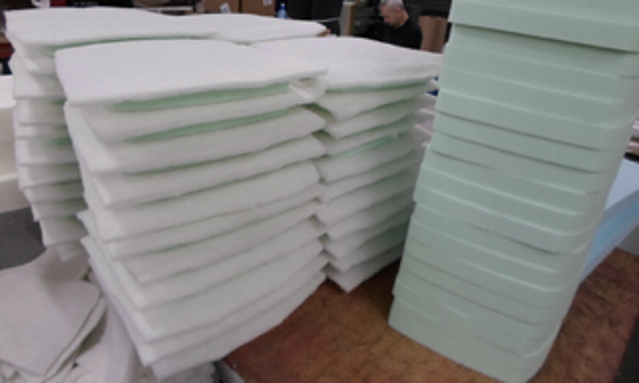 Create Your Own Template or Send Us Your Covers!
Putting together your own paper templates to send us is a very easy task.  Though, we're more than willing to fill the cushions themselves if you would rather send them over to us!
To make your own template, take a look at our instructions:
Place your paper on the floor with your cushion on top of the paper.
Carefully draw an outline around the cushion.
Remove the cushion and cut out the outline.
Ensure that the template is the same shape on the left and on the right by folding the paper in half to make sure it is equal on both sides.
Please mark the following items clearly on your template:
Your name, address, and telephone number
The thickness of the cushion you require
The number of cushions you require of that shape
The grade of foam you would like
If you require a "seat" or a "back" cushion
When we receive your paper template by mail we will custom cut your foam at no additional charge.  Or, if you prefer, mail us your empty cover(s) and we will custom fit the proper foam and mail it back to you.
Foam N' More Upholstery: Custom Chair Foam & Foam Cushion Replacements
In addition to chair foam and foam cushion replacements, we  primarily  specialize in mattress foam and  foam  mattress padding, pillow foam, bulk closed-cell foam,  medical foam or orthopedic foam, cotton felt batting open-cell foam, and/or closed-cell foam, or any kind of custom foam packaging near Troy, Michigan.
We would also like to hear from you, so let us know how we can help you by  filling out the contact form  on our website.  Give us a call at Foam N' More and create the foam for you  at  (248) 284-0002.