Themed Party Decorations Using Polystyrene Foam
Tuesday, February 2, 2021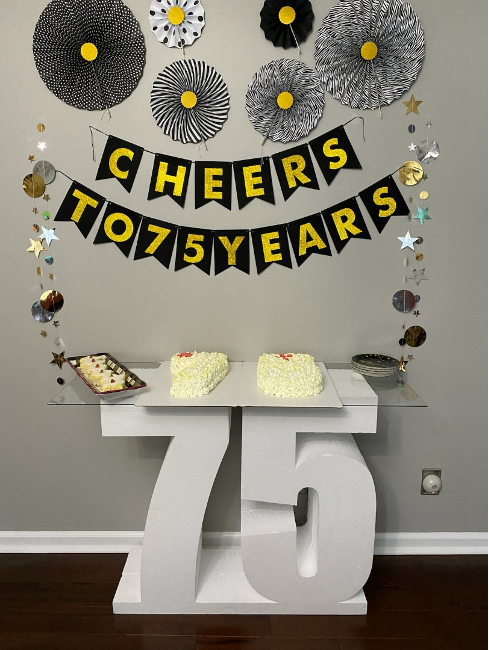 Our products at Foam N' More cover a huge range of purposes for your home or business.  We offer so many different shapes and sizes, you are bound to find something that matches your exact needs.  What's better is that our products are lightweight and easily transportable, making your life so much easier if you are a wedding planner or event coordinator.
Polystyrene foam, or extruded polystyrene insulation, is preferred by architects, designers, builders, contractors, building owners, and homeowners in comparison to any other kind of extruded foam.  Because of its excellent water resistance, high insulation value, and superior compressive strength, extruded insulation with polystyrene is used for a variety of applications for above or below grade.
The creativity is endless with using polystyrene.  This kind of material is easier to cut, shape, glue, paint, and cover than most other foam products.  You will find that our finely textured surfaces and precise cutting provide a smoother finish for your crafts.  Our firm texture tightly grips pins, fabrics, trims, and other decorations, and holds upright even the largest floral stems!
Take a look at some of the different shapes we can cut with polystyrene:
Round or square with hollow cut-outs
Solid shapes: round, square, rectangle, oval, star, heart, and more
Floral arrangements: round, square, rectangle, or oval
Custom decorations: numbers, letters, tubes, photo studio props, and more
Table decorations: birthdays, graduations, holidays, weddings, and more
Hot tub jacuzzi premium heat sealing
Hotwire knife protection & so much more!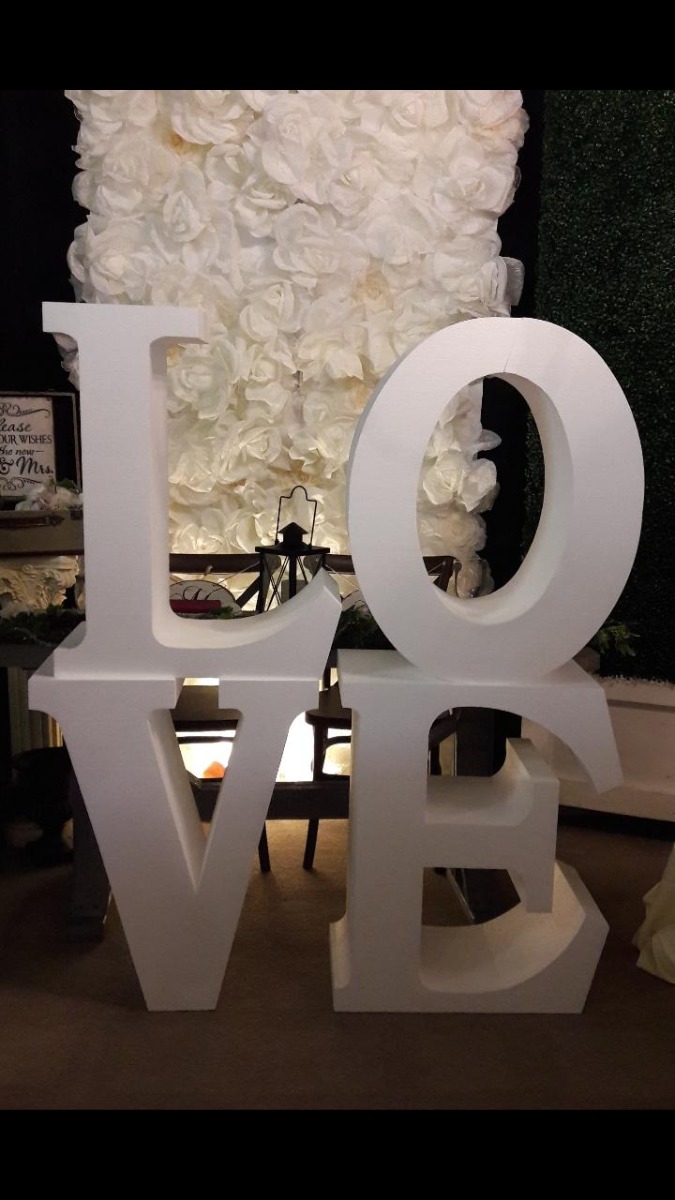 Additionally, foam polystyrene can be more than 95 percent air and is widely used to make home and appliance insulation, lightweight protective packaging, surfboards, foodservice and food packaging, automobile parts, roadway and road bank stabilization systems, and more.
One of our most popular use for polystyrene foam is custom cutting letters and numbers for a large display.  From wedding parties to birthday celebrations, we can custom cut any kind of phrase, number, or exclamation to fit your event.  What's more, if you make your foam a generic phrase, you can reuse it whenever you need it.  These displays are conversation pieces and look great with all kinds of party themes.
This foam is the perfect base for all floral and craft projects.  It is lightweight, water-resistant, and durable to keep that perfect arrangement in place.  You can easily design our foam to fit any dimension you need.  It can be painted, which is very safe and inexpensive for children's crafts, holiday crafts, and home decor.
Moreover, one of our unique products we feature using polystyrene foam is fake cakes!  Polystyrene cakes are the perfect product to use to practice cake decorating, or for creating a reusable display at showers, weddings, bridal parties, birthdays, or other special events.  Since it is a fake foam cake, you don't have to spend so much money on redecorating for parties.  This product is very lightweight and easy to transport from event to event.
Foam N' More: Commercial Foam & Foam Supplier in Michigan
Here at Foam N' More, we understand that buying through the middleman can be timely and expensive — but not anymore! By offering a wide range of products, the custom cut foam for our themed party decorations results in premium products that last far longer than any other product in comparison.
In addition to polystyrene foam, we primarily specialize in mattress foam and foam mattress padding, foam cushion replacement, pillow foam, bulk closed-cell foam, medical foam or orthopedic foam, chair foam replacement, cotton felt batting, or any kind of custom foam packaging near Troy, Michigan.
We would also like to hear from you, so let us know how we can help you by filling out the contact form on our website. Give us a call at Foam N' More and create the foam for you at (248) 284-0002.