Shredded Foam From Foam N' More
Monday, April 11, 2022
When it comes time to stuff a bed or ship a package, Foam N' More has you covered. We offer a wide range of foam products of the highest quality for any application, and we have plenty of types of foam that are perfect for stuffing and for protecting fragile shipments.
Shredded foam has so many uses.  Some of the most common uses of shredded foam are bean bags, throw pillows, back cushions, pillows, stuffed animals, comfy sacks, pet beds, and bolsters.
Shredded Foam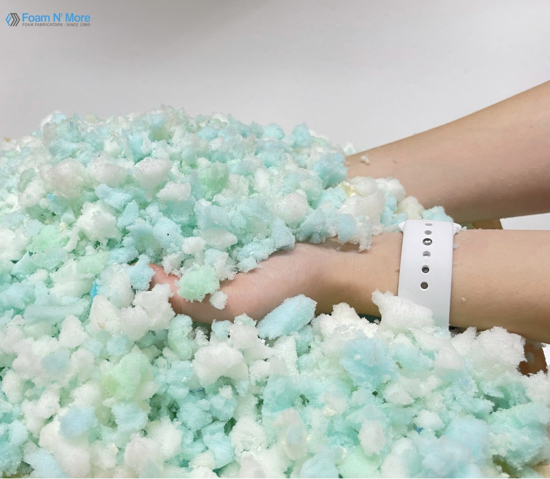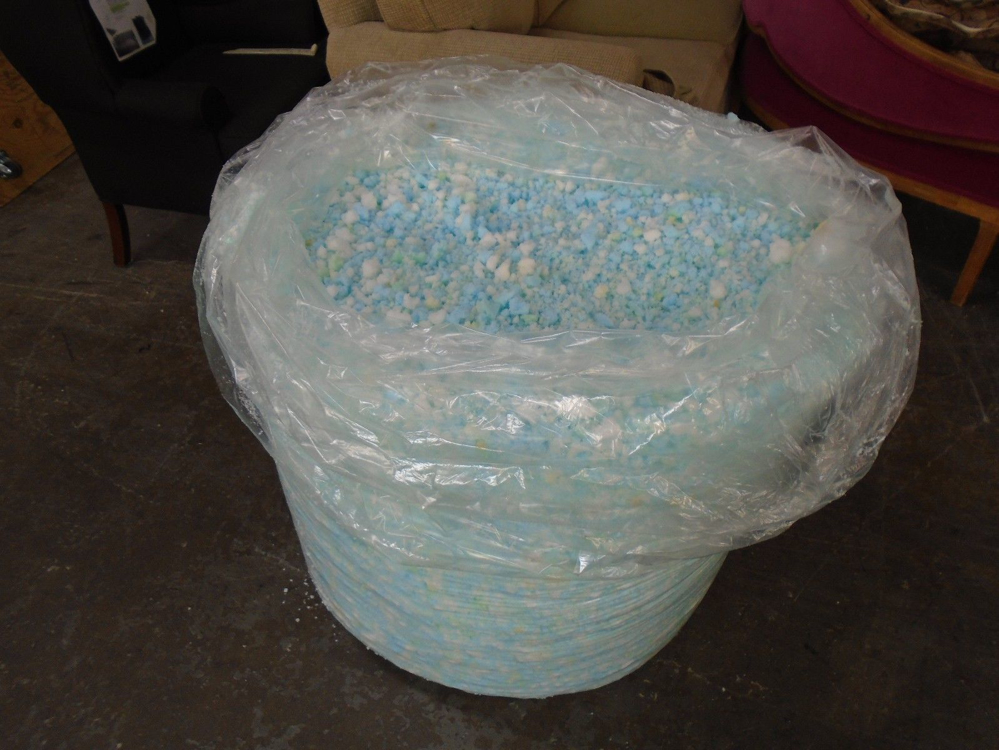 We make our shredded foam in a mix of 1.8 pounds and 2.8-pound densities without skin for the perfect mix of firmness and comfort. This kind of foam is perfect for use in throw pillows, cushions, patio furniture, cushion backs, comfy sacks, stuffed animals, pet beds, bolsters, bean bags, and any other type of seating or pillow. Pricing starts at only $10 for 8 pounds.
Charcoal Shredded Polyurethane Foam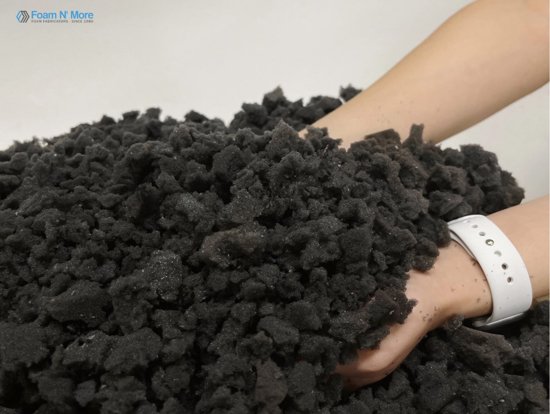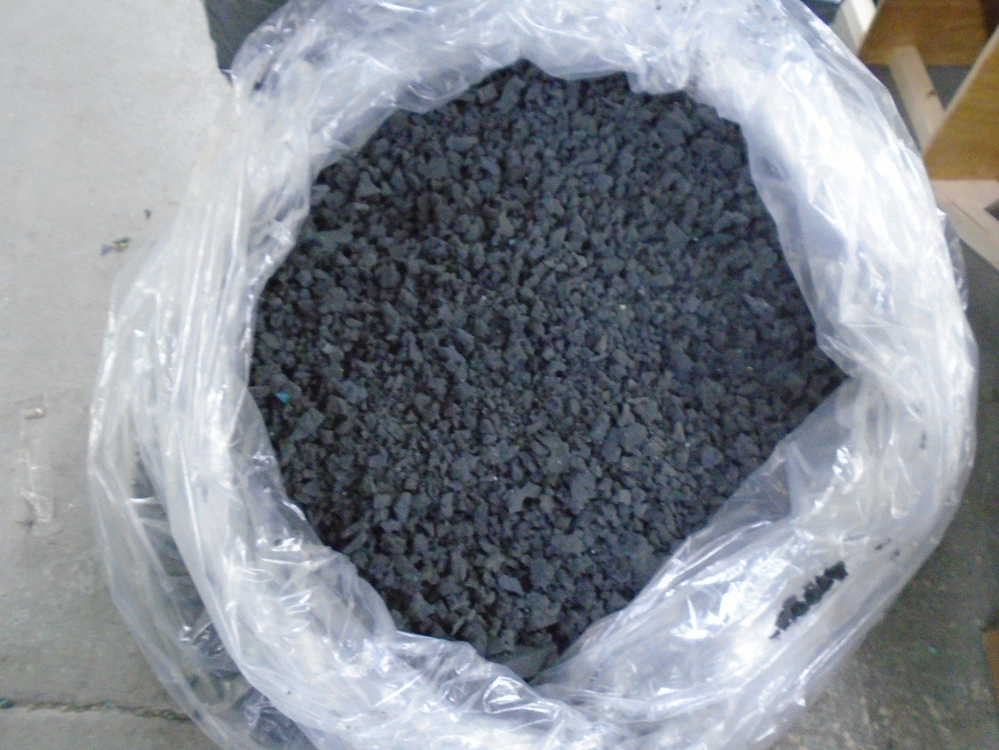 Our charcoal shredded polyurethane foam is more lightweight than our regular shredded foam but still offers firmness. This shredded foam also comes without skin to keep it comfortable however you use it. This is a versatile foam, great for use in throw pillows, cushions, cushion backs, comfy sacks, stuffed animals, pet beds, bolsters, and much more. Pricing starts at just $15 for 20 pounds.
Shredded Memory Foam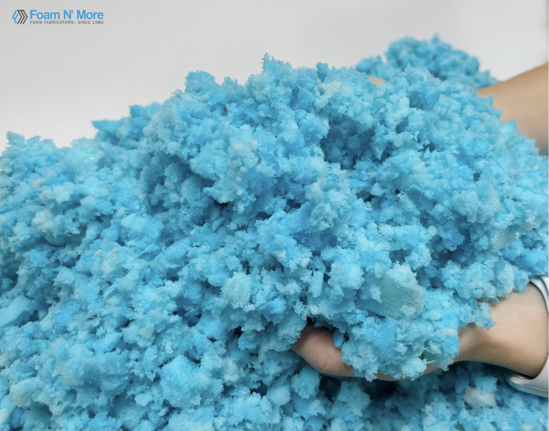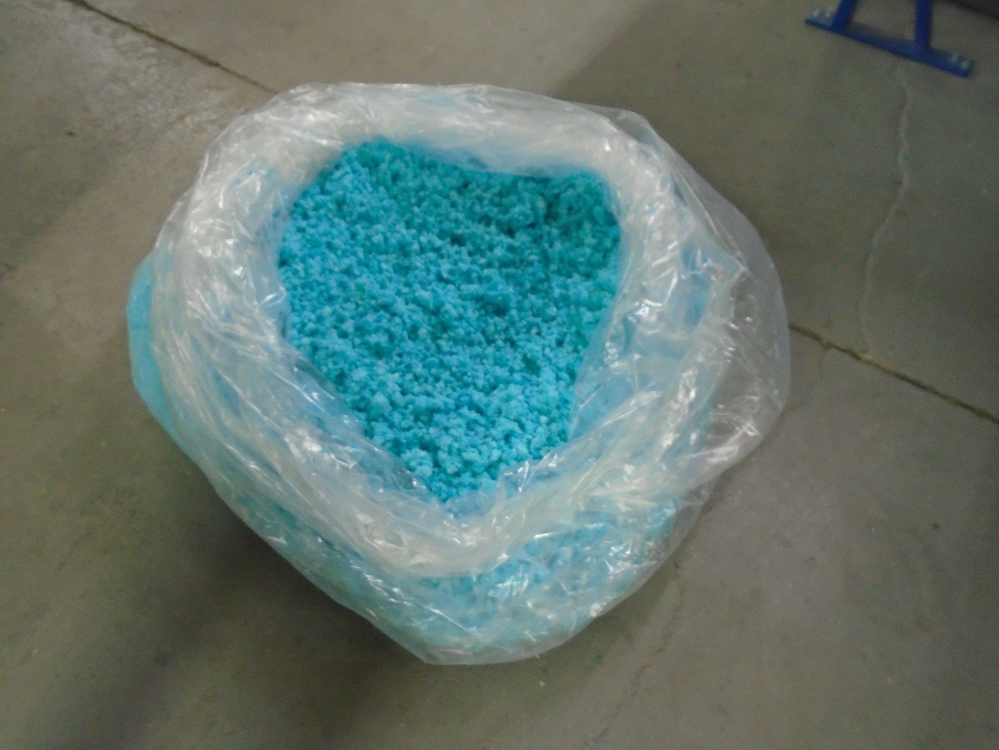 If you're looking for something a bit more luxurious, look no further than our shredded memory foam. It's a high-quality foam, great for any kind of padding cushion. It offers the kind of comfort you can sink right into. This foam is perfect for stuffing bean bags, bed pillows, dog beds, extra soft stuffed animals, comfy sacks, bolsters, and much more. Pricing for shredded memory foam starts at $35 for 10 pounds.
Stuffing Packing Peanuts – Pyramid Shape
If you're shipping something fragile, you want to make sure that it reaches its destination safely and in the same shape, it was left in. With Foam N' More's pyramid-shaped packing peanuts, you'll have peace of mind knowing that whatever you ship will travel safely. The pyramid shape allows the packing peanuts to fit together tights, ensuring that there isn't open space left between the foam that would otherwise mean damage to your item. Pricing for pyramid-shaped packing peanuts starts at $38.85 for 32 square cubic feet.
Foam N' More | High-Quality Foam for Stuffing, Packing & Much More
No matter your foam needs, you can count on Foam N' More to fulfill them. We have tons of experience in the foam industry, so we can recommend the products that would suit your purpose the best. Plus, we manufacture our own foam. This means that if you need something that we don't standardly offer, we can create it custom just for you. Our skilled team can create any type of foam, and cut and shape it however you need.
To learn more about our stuffing and packing foam, or about any other foam we create, give us a call at (248) 284-0002 or send in an online contact form now!