Medical Foam Products Make Great Gifts
Friday, November 25, 2022
During the holidays, everyone wants to give a meaningful gift. The best gifts are thoughtful, and useful, and can improve a person's daily life. Medical foam from Foam N' More meets all three of those characteristics. If you've ever slept on an uncomfortable bed and woken up with back pain, you know how annoying it can be. But for people with chronic pain, it can become debilitating, ruining a good night's sleep and leaving lingering pain throughout the day. Our medical foam products are designed to alleviate stress on your body while you sleep, so you can wake up refreshed and comfortable. We also make medical foam for chairs and car seats to make sitting more comfortable as well.
Medical Foam for Sleeping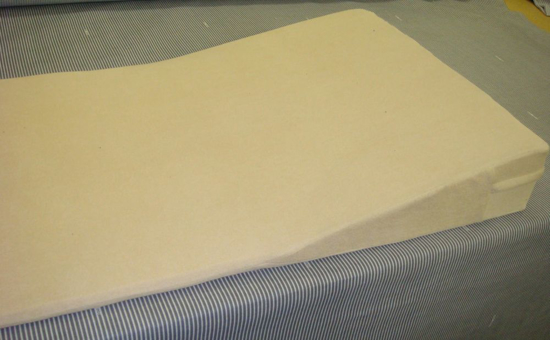 Body Wedge – Full Length
This full-length body wedge covers the length of the bed and elevates the head and back. This elevation can alleviate stress on the neck, back, shoulders, and respiratory system. It comes with a cover and with a memory foam topper for added comfort. The memory foam topper is made of high-density foam that allows it to mold completely to the body for maximum comfort.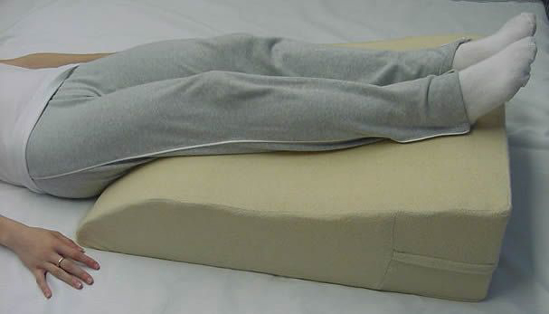 Curved Orthopedic Leg Wedge
For those with lower back pain, leg pain, or circulation issues, the curved orthopedic leg wedge is the perfect answer to the problem. This comfortable raises the legs so that your back and legs aren't stressed, and so blood can circulate freely. You can even add an inch of gel memory foam for added comfort and support.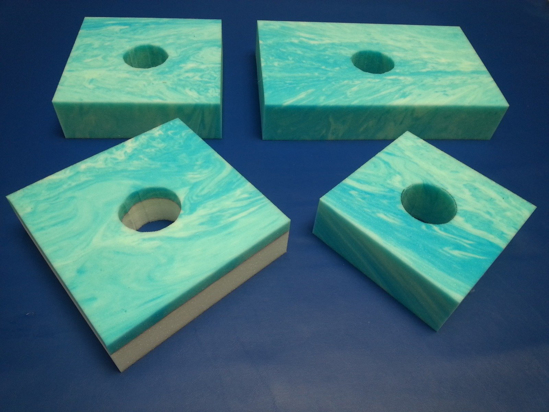 Ear Pillow
If you prefer to sleep on your side, but the pressure from your pillow causes earaches, then our ear pillow was made for you. The simple design is all you need to be free from earaches, just a hole in the middle for your ear to rest in so it's not feeling the pressure of the weight of your head on it all night. Plus, we make this pillow from memory foam so that it is incredibly comfortable while offering solid support.
Medical Foam for Sitting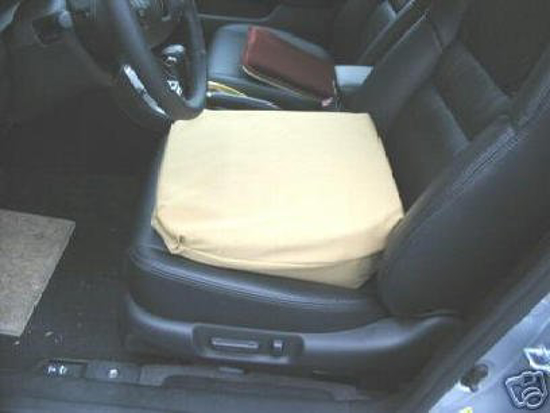 Car Seat Orthopedic Wedge
Car seats are not one size fits all, and if you sink too far into your car seat it can cause back problems due to your spine being put in an awkward alignment. This is bad enough even if you're just driving around town, but it can cause lasting pain on longer road trips. Our car seat orthopedic wedge fills in the gaps so you can sit comfortably against the seat in the way you're supposed to with your spine in the correct alignment.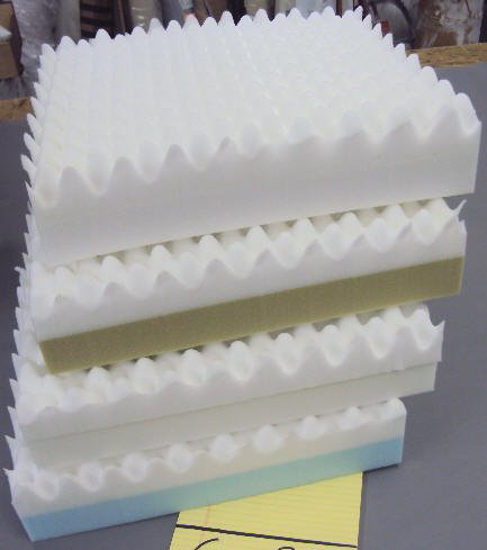 Eggcrate Chair Pad
This egg crate chair pad can be used on any chair you want to be more comfortable. From your office chair to your La-Z-Boy to the dinner table, egg crate chair pads make any seat comfortable. The egg crate design allows the foam to contour to your body for complete comfort, and it distributes your weight more evenly so you don't feel pressure points.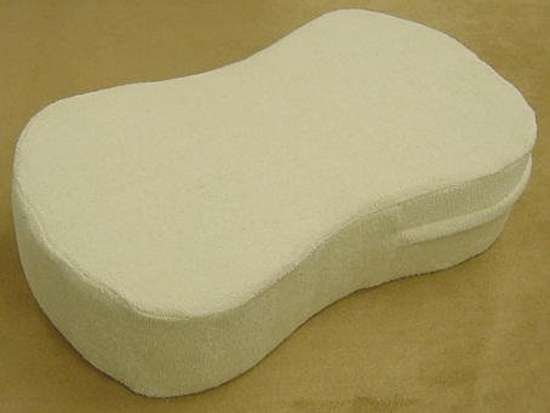 Back & Side Supports
These simple foam supports can transform the comfort of any seat. You can place them at your lower back for added lumbar support, or by your side if you're sitting on the end of a couch for example. This comfortable foam supports your back so it doesn't have to do all the work while remaining soft enough to be more comfortable than whatever current backrest is on your chair.
Foam N' More | Medical Foam Products for the Holidays
This year, give your loved ones the gift of lasting comfort. Help alleviate their back, leg, shoulder, or neck pain with our wide range of medical foam products. The ones above are only a sample, we have over 40 different medical foam products to choose from! Show your loved ones you care by giving them something they'll use and appreciate every day.
To learn more about our medical foam products, give us a call at (248) 284-0002 or send in an online contact form today!