Medical Foam For Commercial and Residential Seating
Monday, July 5, 2021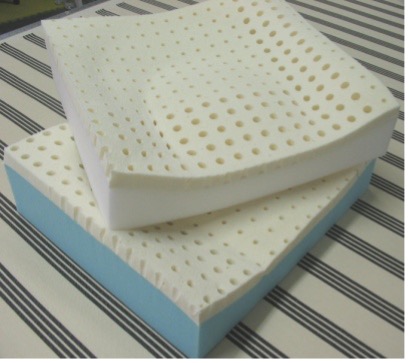 Here at Foam N' More, we offer many different types of medical foam for many commercial and residential uses.   Take a look at this list of some of our common products in which use medical foam for medical and other uses!
Donut shape cushions.
Soft, medium, or firm chair cushions for your house or office chair.
Stress relief back supports seat wedges in different heights.
Stress relief memory foam for your neck, back, seat, and legs.
Contour shape relief foam pillows that support your neck, back, seat, and legs.
Medical foam accessories for your back, seat, and legs with custom sew vinyl covers.
Car seat cushion egg crate and latex foam with custom sew covers for our products.
Wheelchair pads or other types of seating for a long period of time.
Our medical foam is commonly used for personal use like seating in offices, wheelchair cushions, and chair seating.  We offer many strong high-density foams that hold up well with excess use and also lend comfort and support when sitting.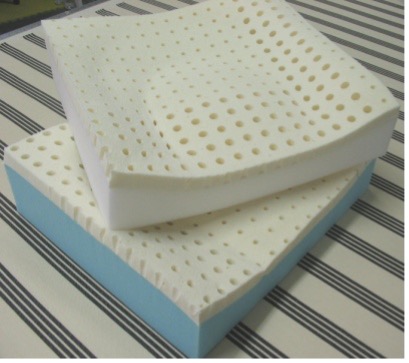 .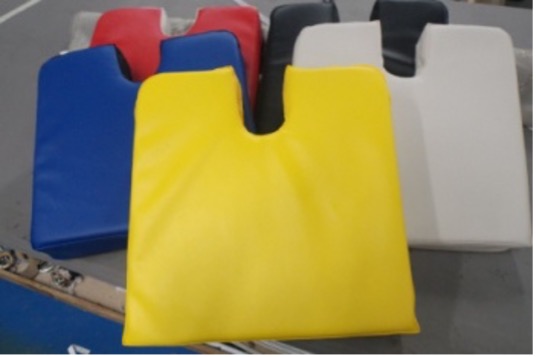 Latex chair cushions are a combination of support and comfort.  They provide continuous support and the holes in the latex provide maximum airflow, preventing moisture and heat buildup throughout.  These cushions are durable and will maintain their shape for years to come.  This is especially important when using this medical foam for seating.  The constant pressure when used will be easily absorbed due to the strength and durability of this product.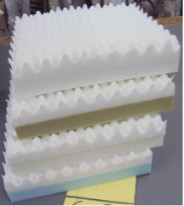 Our chair pad egg crate will contour and mold perfectly to the body which helps reduce pressure points, allowing the full comfort needed to reduce pressure on legs and lower back.  It can be used for wheelchairs, lazy boy cushions, and any seating area that is used for a long period of time.  The pad will reduce movement on the chair and distributes your weight evenly.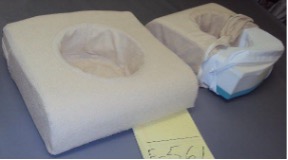 Donut seat cushions are offered in many different sizes and thicknesses and are perfect for those who experience pain in the coccyx area.  Our ergonomic design helps reduce pressure to those painful areas you need extra assistance in comforting.  It comes with two custom covers with zippers.  The first cover is made from a soft, white, waterproof vinyl which is impervious to liquid or fluids.  You can choose from our variety of options for the second cover.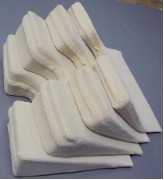 .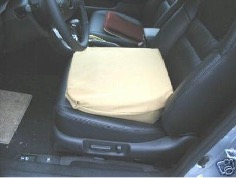 Wedge shape seat pads are precisely designed for the person that needs their car seat to be raised higher or to fill in the hollow areas of the back of a seat.  This wedge will help improve spine alignment while keeping the user comfortable in an upright position.  This seat wedge is unique because it will fit perfectly in a car, truck, SUV, RV, or boat seat without being too bulky.
If you have any questions about medical-grade foam, latex chair cushions, or how to measure for replacement cushions, give us a call today!  One of our friendly representatives will be happy to help you find the mattress that best fits the needs!
Foam N' More: Commercial Foam & Custom Foam Manufacturers in Michigan
Custom high-density medical foam is one of the most durable and comfortable materials to be inserted in your commercial or residential cushions or benches.  If you have specific dimensions or designs in mind, we would like to hear from you, so let us know how we can help you by filling out the contact form on our website.
Give us a call at Foam N 'More, the foam fabricator specialists, at (248) 284-0002 for any questions you may have.  We specialize in mattress foam and mattress padding, outdoor foam, pillow foam, bulk closed-cell foam, patio cushion replacement foam, or any type of minicell foam or polyethylene foam near Troy, Michigan.