5 Different Types of Mattress Toppers
Thursday, March 5, 2020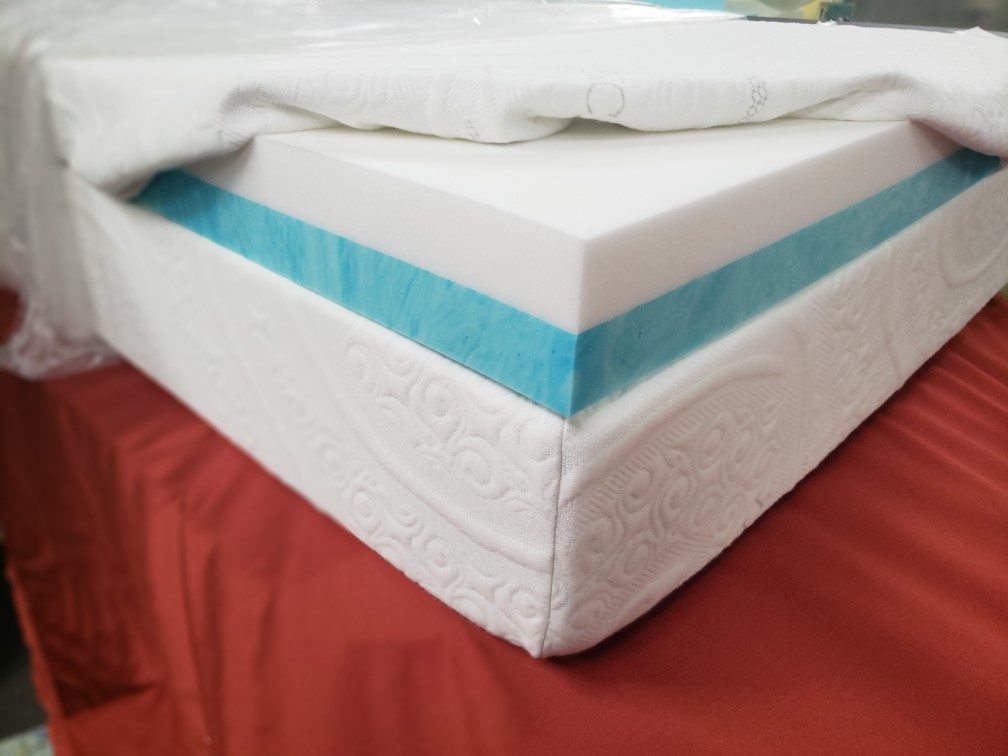 If you're not getting a great night's sleep or your mattress is starting to get old, and you're not ready to replace it, consider adding a mattress topper to your existing sleep set-up. Mattress toppers are a great way to preserve an existing mattress, improve your quality of sleep, and add an extra layer of cushion for bone and joint support. This also can be good if you have a friend or family member staying the night too.
Let's talk about the different types of mattress toppers available.
Memory Foam Gel Toppers. For the best comfort and full-body support, a memory foam mattress topper is what you're looking for. Memory foam increases circulation and contours perfectly to your body, reducing pressure points and providing you with a good night's rest. This type of topper is perfect for all mattresses, floor sleeping, couch beds, and any other usage you can think of.
Convoluted Egg Crate Foam. Egg crate foam toppers are a popular choice for mattresses because of the shape naturally contours to the body, relieving pressure points and providing support. Made out of high-quality premium foam with medium firmness and 2.8lbs density that will last ten years, with everyday use.
Standard Medium Foam. Standard medium foam has a medium-density and can be used for upholstery, baby mattresses, pet beds, or other occasional mattress uses. It's ideal for temporary sleeping arrangements but doesn't offer enough support for long-term usage. Medium foam comes in many different thicknesses from two inches thick to six inches thick and each size in between.
Premium Medium Foam. This foam grade is a medium high-density. Recommended for those who want a little bit firmer support for their mattress. We call this the "Fan Favorite" because it offers support, comfort, and durability and is our most popular foam for seat cushion replacements.
Luxury-Firm Foam. This type of foam is a high-density firm foam, and it's great for soft beds, car floor mats, seat pads, seat cushions, and massage tables. Luxury-firm foam offers support and long-lasting durability because of its rubber-based characteristics. These rubber-based characteristics mean this foam will retain its original shape and density for many years.
When it comes to mattress toppers, there are many different options, from using egg crate foam to experiencing the elite qualities of a memory foam gel topper. Each different type of foam has an ideal use. If you're looking for a short-term option that provides quality support, standard medium foam is ideal. Whereas, if you're looking for long-term support, a memory foam mattress topper or a luxury-firm foam topper is a better option for continued heavy usage.
If you're not sure what type of foam would be best for you, then you can always purchase a foam mattress topper sample pack. This sampler pack comes with ten different samples. The samples include memory foam, tough luxury, luxury-firm, premium medium, HD23 soft, and egg crate. With these samples, you will have no trouble picking the best foam for your project!