Lazy Luxury Sleeper Sofa- Enhance Your Living Space
Sunday, December 11, 2022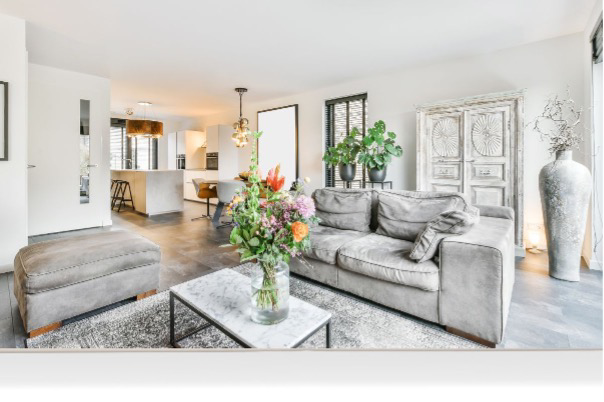 Your home is your own space, where you can relax and be yourself. Therefore, you will want it to be as comfortable and functional as possible so you can be at ease. Thankfully, there is a range of upgrades and enhancements for you to achieve this.
There is a range of furniture options to choose from to help you feel more comfortable within your house. Sofas and beds are the obvious candidates to select here, but what if we told you there is something better?
Introducing the lazy luxury sleeper sofa. Sleeper sofas have one of the most practical and functional furniture designs, combining the features of sofas and beds. But how exactly can a sleeping sofa enhance your living space?  Let's dive in and find out.
They fulfill multiple purposes.
As mentioned above, sleeper sofas can fulfill the purpose of both sofas and beds. This means you can fold them out into a bed and back into a sofa with ease. This can be a great option if you have a guest over at your house and want to provide temporary lodging for them. In such a case, you can have the sleeper sofa in its sofa state when they visit, and then convert it into a bed when it's time to sleep. You can use this flexibility for various other reasons, like comfortably having a place to rest during breaks in your home office
They help you save space in your home.
Beds and sofas occupy a lot of space in rooms, especially in bedrooms. This leaves a lot less room for you to move around and place other furniture and accessories within the room to personalize your space. Sleeper sofas combine the functionality of both beds and couches, meaning you will need only one. You can also keep them in the sofa position throughout the day to ensure that it takes up as little space as possible. When it's time to sleep, you can move things around and simply fold the bed out. Sleeper sofas also have a discreet design, so they won't take up as much space visually, making your room feel more open and welcoming. In this way, sleeper sofas allow you to use the space available in your living space efficiently.
They are very comfortable to sleep and sit in.
There is this misconception among many people that sleeper sofas are uncomfortable to sleep in. This is mostly after trying other multi-purpose beddings like futons. However, luxury sleeper sofas are very comfortable to sleep in as the mattress is of a much higher quality. You can even install your own foam from Foam N' More to ensure you get the perfect uninterrupted sleep you deserve. You can select the type of foam to go with the type of mattress you prefer.  You or any guest who sits on the sleeper sofa will not want to get up after!
They are available in a range of upholstery options.
Luxury sleeper sofas can also enhance your living space aesthetically. They are available in a range of fabrics and designs, allowing you to choose a look that suits the theme within your room. For example, you can go for leather or velvet as the fabric for a more luxurious look, or instead opt for soft materials like microfiber if you want upholstery that provides more comfort and functionality. Go for whatever you want in your living space.
Replacing the Foam Mattress is Very Easy to do:
Replacing foam in a sofa sleeper can be easily replaced at an affordable price because most cushions and mattress covers come with zippers. Foam N' More offers different foam firmness. Just measure and you can use our calculator link to put the measurements and place your order directly on the website.  Foam N' More also offers to put the foam in your cushion covers for you at no extra cost. Just bring your mail in your covers and let us do the rest for you. We will recommend the best foam base on your needs. 
The most common for seating is Luxury firm foam or Premium medium foam which both have a 2.8 lbs density and will last 10 to 15 years of normal everyday use. 
Then the Dacron wrap must go on the seat cushions to give it a rounded plush look instead of a square boxy look. It also prevents wrinkles when you get up and out of the seat.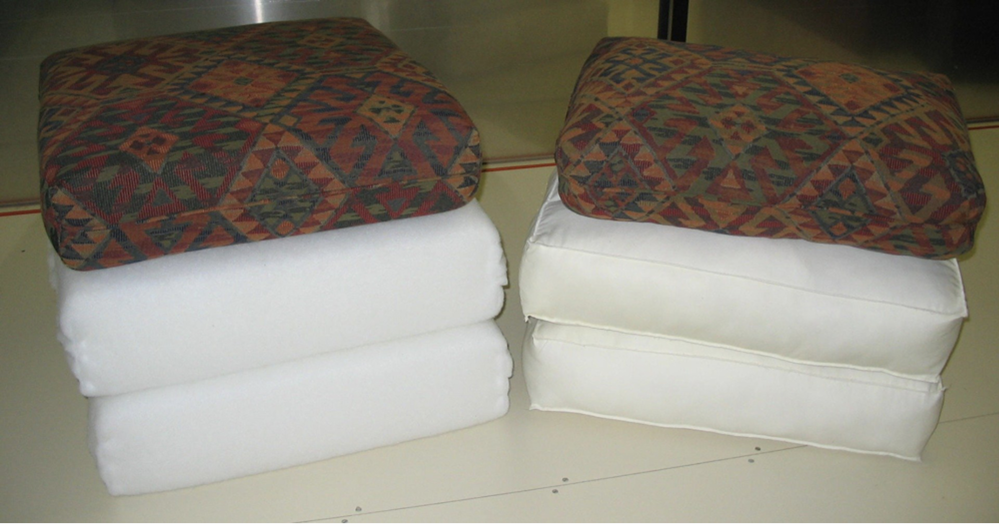 The most common back cushions are Medium Cluster-fill With Casing filling to use for back cushions. Foam will have a firm boxy appearance so this medium cluster filled with a casing makes the appearance look good as well as comfortable. If you are ok with a boxy stiff looking appearance, then soft foam like HD23 and Plush soft foam with double Dacron wrap can be used too.
Through pillows can also be replaced with the new filling.
To conclude, luxury sleeper sofas can help your living space feel more comfortable. They are incredibly flexible as they provide the functionalities of both beds and couches and are an excellent option to have especially when you have guests and need additional sleeping spaces. They are incredibly comfortable to sleep in due to the luxury mattress inside, and are available in various upholstery options, allowing you to choose whether you want to prioritize aesthetics or comfort with the fabric.
Foam N' More also sells mattress toppers and foam mattresses for the other beds in your house!  Check out these other sleep options on our website.

As far as the exterior of your home goes, you can consider composite cladding to give your home's exterior a sense of modernity, as well as provide insulation and protection.

We hope this article proves informative and encourages you to try out lazy luxury sleeper sofas for yourself. We promise you won't be disappointed. Thank you for reading!