Gorgeous Window Cornices & Custom Drapery Panels
Wednesday, April 28, 2021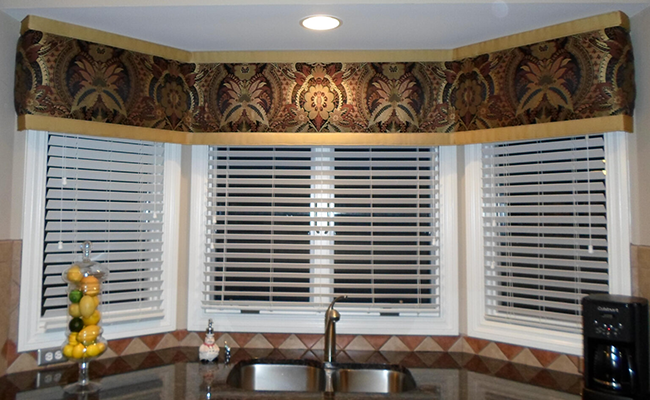 If you're looking for gorgeous, custom window cornices that are easy and fun to create, you've come to the right place!  The experts at Foam N' More Upholstery offer a variety of styles and sizes that will surely suit your windows and offer a fantastic, creative enhancement to any room.  We even make bay window foam cornices with custom edges and dimensions that fit your window exactly.
Our foam cornices are lightweight, sturdy, and amazingly simple to assemble.  All you have to do is select your fabric and measure your window.  We will cut to your window size and refrain from cutting into any obstructing dimensions.  When you receive your foam cornice, all you do is tuck the fabric into the grooves and mount it to the wall.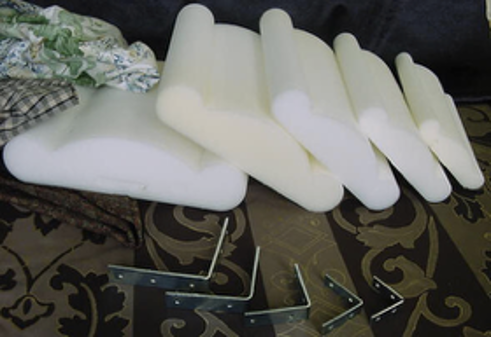 The foam adds extra width, so the window measurement that is given to us is not the finished width of the whole cornice.  The cornice will be bigger and will add four-to-eight extra inches to the finished width of the cornice.  The best part about our products is that there is no sewing involved, never limiting your imagination!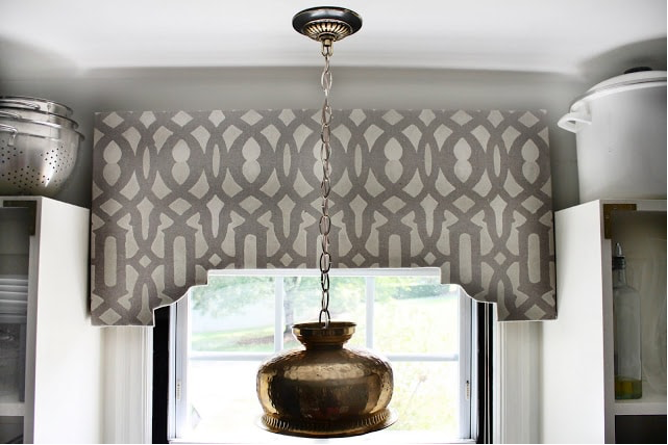 With so many different shapes, sizes, and styles of window cornices that we offer, Foam N' More can match any fabric or special characteristic that you want to be matched with other features in your room.  From detailed stitching or custom nail heads and beading, let our experts create something that ties the room together!
Cornices can be custom cut to the size you need.  To save shipping costs on window treatments, we can cut your cornice in half.  Then, when you receive your shipment, you can easily reassemble the cornice before placing the fabric on top.  If you need help with assembly, reference the graphic at the bottom, check out our assembly walkthrough on our website, or give us a call and have one of our experts help you out!
Have any more questions about assembly or how to precisely measure your windows for new cornice treatments, check out our frequently asked questions on our website to walk you through every step of the installation process.
Foam N' More Upholstery: Custom Foam Cornices & Window Treatments
In addition to cornice foam and drapery foam inserts, we specialize in chair foam and foam cushion replacements, mattress foam, and foam mattress padding, pillow foam, bulk closed-cell foam,   medical foam or orthopedic foam, cotton felt batting open-cell foam, and/or closed-cell foam, or any kind of custom foam packaging near Troy, Michigan.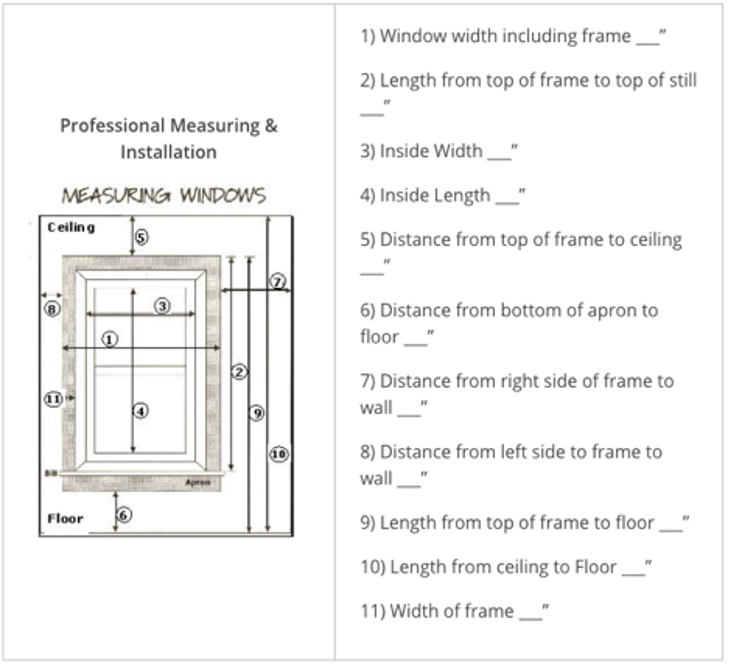 We would also like to hear from you, so let us know how we can help you by  filling out the contact form  on our website.  Give us a call at Foam N' More and create the foam for you  at  (248) 284-0002.