Foam Pillows
Wednesday, August 19, 2020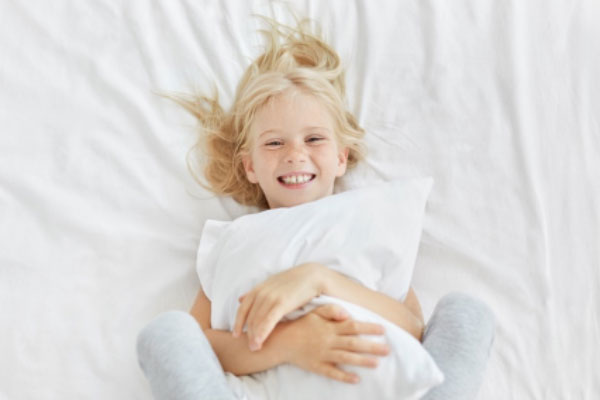 There are many different types of pillows out there for consumers to choose from.  Most people may not realize the variety of choices and might just assume that a pillow is just a pillow.  However, when it comes to a good night's sleep, doing your research into the type of pillow you should be sleeping on may be worth your effort.  Besides the typical feather, down, and cluster pillows, there are pillows that are made with cheap materials and cause more problems later than spending the money and buying a quality pillow upfront.  Three of those quality options are latex pillows, memory foam pillows, and also a patented pillow called the Majestic Pillow.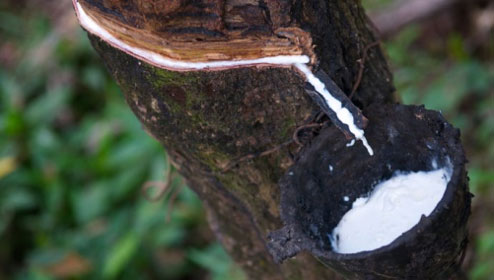 Latex pillows come in two different types.  There is the organic type that comes from a polymer from rubber trees.  This option is the most natural type of latex and comes with the added benefit of being chemical-free.  Rest assured that you can get a good night's sleep lying on a pillow made with organic materials.
The other type of pillow is a synthetic latex pillow utilizing manmade latex.  This latex is made using petrochemicals which makes it cheaper and easier to make but does come with its own drawbacks.  However, if you're looking for a latex pillow, but don't want to shell out the cost for an organic pillow, synthetic latex offers similar support and benefits.
Below, I have listed some of the advantages and disadvantages of a latex pillow: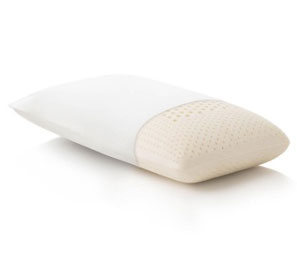 Advantages
Support for your head, neck, and shoulders with the rubberized feel to cradle your head while you sleep.
Allergen-free:

Anti-microbial and anti-bacterial
Resistant to mildew, dust mites, a common allergen

Durable materials with the ability to last long-term with proper care and use.
Chemical-free for true organic latex pillows.
Breathable material ensures that your head stays cool with an open material that allows heat to pass through.
Disadvantages
Smell that is typical to synthetic latex due to the chemicals, not for the organic latex pillow. Does go away within a week into your purchase and use.
The prices tend to run high. This is especially for an organic latex pillow due to the nature of the material.
Memory foam pillows are a familiar term to many, but the materials used for memory foam pillows may not be as recognizable.  Memory foam got its start from a material developed by NASA over 50 years ago.  It is a squishy material that was developed to be used in seats and cushions.  Since its inception, memory foam cushions have expanded into new territories of use.  While in use, the dense material of memory foam naturally molds to shape.  Then, when not in use, the foam springs back to the original shape.  It can be cut into different shapes and used as a topper to an existing mattress or a wedge pillow.  Therefore, this material can be a comfortable addition or a standalone pillow.
Here are some of the advantages and disadvantages when it comes to memory foam pillows: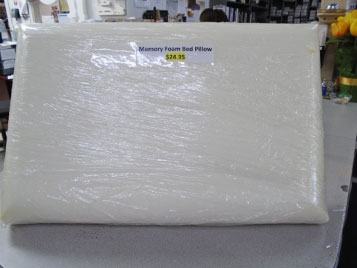 Advantages
Absorbs body heat.
Adapts to the contours of your head, shoulders, and neck.
Cushioning and support for the upper body.
Helps to keep the spine aligned during sleep.
Hypoallergenic and free of dust mites.
Disadvantages
Retains heat and inhibits material breathability.
The strong chemical smell when first opened.
Tends to be more expensive.
Majestic Pillow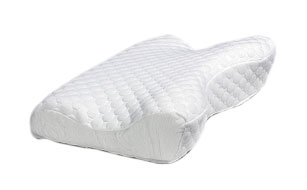 The Majestic Pillow is a patented pillow that is targeted to those that have medical needs or to those tired of replacing pillows with an empty promise to improve joint relief.  The Majestic Pillow is a patented design that is designed for the stability of the neck and gives you the comfort needed so you can get a restful night's sleep.
This pillow is designed with you in mind and your comfort a top priority.  Both back sleepers and side sleepers are able to get the feel they need for a good night's rest with this pillow.  With two adjustable layers of proprietary foam, there is no need for fluffing this pillow as it will fit your neck height accordingly.  The Majestic Pillow also comes in its own case that offers a cooling comfort so there is no overheating while you sleep.  A cool, relaxing feeling and support is the way to go when you are recovering from a neck injury.  You may never go back to a regular pillow ever again!
Some of the advantages are listed below:
Advantages
Contour design provides support and comfort.
Relieves neck strain from computer use and shoulder pressure.
Cradles your head with comfortable support.
Adjustable height.
Does not reflect excess heat for a cooler night's sleep.
Enhances CPAP compliance.
To order or get more information please follow the link below:
https://majesticbed.com/product/majestic-pillow/
Call Foam N' More, the foam fabricator specialists today at (248) 284-0002 for any questions you may have about any type of foam pillows.  We are located near Troy, Michigan.