Cozy Up Your Home for the Holidays
Tuesday, November 30, 2021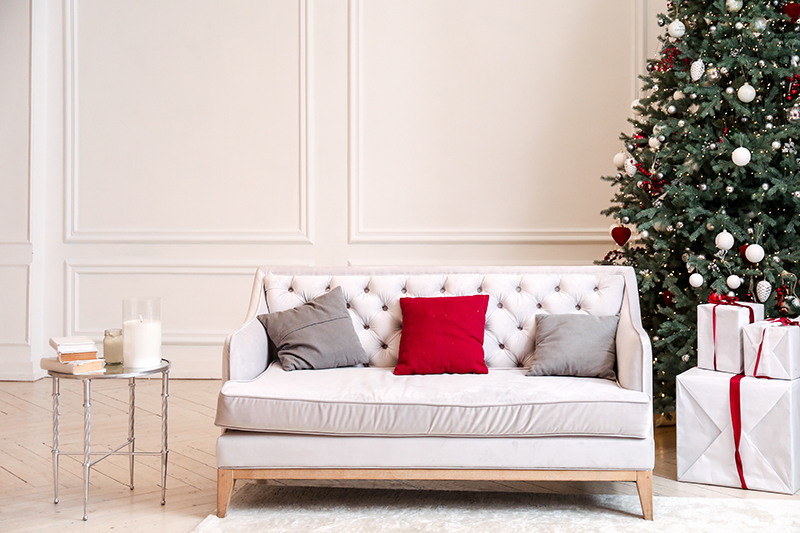 Every host loves to spruce up their home for the holidays, and with Foam N More's line of standard foam products and custom-made products, you can deck the halls for your guests! We can create high-quality products that will make your home more comfortable and put people in the holiday spirit. Whether you want items with a holiday theme, or you just want to upgrade the quality of your furniture, we've got you covered.

Throw pillows
Throw pillows are a simple and easy way to add some holiday flair to your home. We can stuff throw pillows at any level of firmness you prefer. Also, if you opt for custom-made throw pillows, we'll create any holiday-themed design on the cover that you want! Our skilled designers can make throw pillows that are the perfect holiday accent for any room.

Bedding
For overnight guests, you want to offer a comfortable, restful sleep. With pillows and mattresses from Foam N More, that's a guarantee! We make the most comfortable, high-quality foam products and sell them at wholesale pricing, so you can upgrade your guest rooms without sacrificing your gift budget. Ask about our wide variety of options for standard pillows and mattresses, or custom order one to your exact specifications.

Couch Cushions & Upholstery
There will be plenty of time for friends and family to gather around in your living room, so make sure that every seat in the house is the best it can be! If you're looking to replace or repair your old couch cushions, let us know and we'll help you figure out your best option. We have plenty of standard options, and we can also custom design cushions if you would like.
The same goes for upholstery. It can make or break the look of a room and the feel of your furniture. If your upholstery is damaged or you'd like to change its style, we can help. Our pros can reupholster your furniture in any style you can think of, using a wide range of materials.
Foam N More | Experts in foam product manufacturing & upholstery
With our expertise, you can make your home more inviting to guests with affordable, high-quality products that you'll enjoy for years to come. And we don't just make furniture, we can create foam products for any need. For example, we also make a foam that improves a room's acoustics—a great gift for the musician in your life. We make archery targets, too, so your favorite bow hunter or outdoor enthusiast can get some practice. We have the skills to make any kind of foam product you could need. If it's made of foam, we can make it!
Call today to ask us about our standard or custom foam products! You can reach us at (248) 284-0002 or send in an online contact form. Happy Holidays!