It may seem like a trivial thing to consider, but if you're interested in adding a few throw pillows to your living room or bedroom, it's important to know the different types and what they are good for. Throw pillows aren't completely for decoration. Rectangle pillows and bolster pillows can support your lower back, and all of them can offer neck and head support if necessary.
Below are 5 different types of throw pillows that will make great accessories for your sofa. 
Square pillows. This is the most common type of decorative pillow, and they're great for a variety of uses. They can offer a pop of color to your regular decor, or they can add an extra level of comfort to your seating area.
Round pillows. Round pillows are mostly used for decorative purposes. They are circular in shape and usually feature a button tufted center. These pillows are great for accenting a couch, chair, or bed. If necessary, they can offer support for floor sitting or be used as head and neck support while lying down.
Bolster pillows. These pillows are made in a cylindrical shape, and they come in a variety of lengths and diameter. Sometimes they have flat sides or sides that are secured with cord trim and or ribbons. These pillows are great for lower back support or neck support while relaxing.
Rectangle pillows. Perhaps the most useful shape for pillows besides the bolster pillow, the rectangle pillow has plenty of uses. You can use a rectangle pillow for decoration, for lower back support, for head and neck support, and even for leg support. These versatile pillows can live on your couch, your chair, or even in your bed, depending on what your needs are.
Novelty shaped pillows. The last type of throw pillow is the novelty pillow. Beyond being stuffed with cotton, their main feature is their unique shapes. You can get a novelty pillow in the shape of your cat, your dog, or whatever item you desire. The primary use for a novelty pillow is decoration, but you can use it for support too.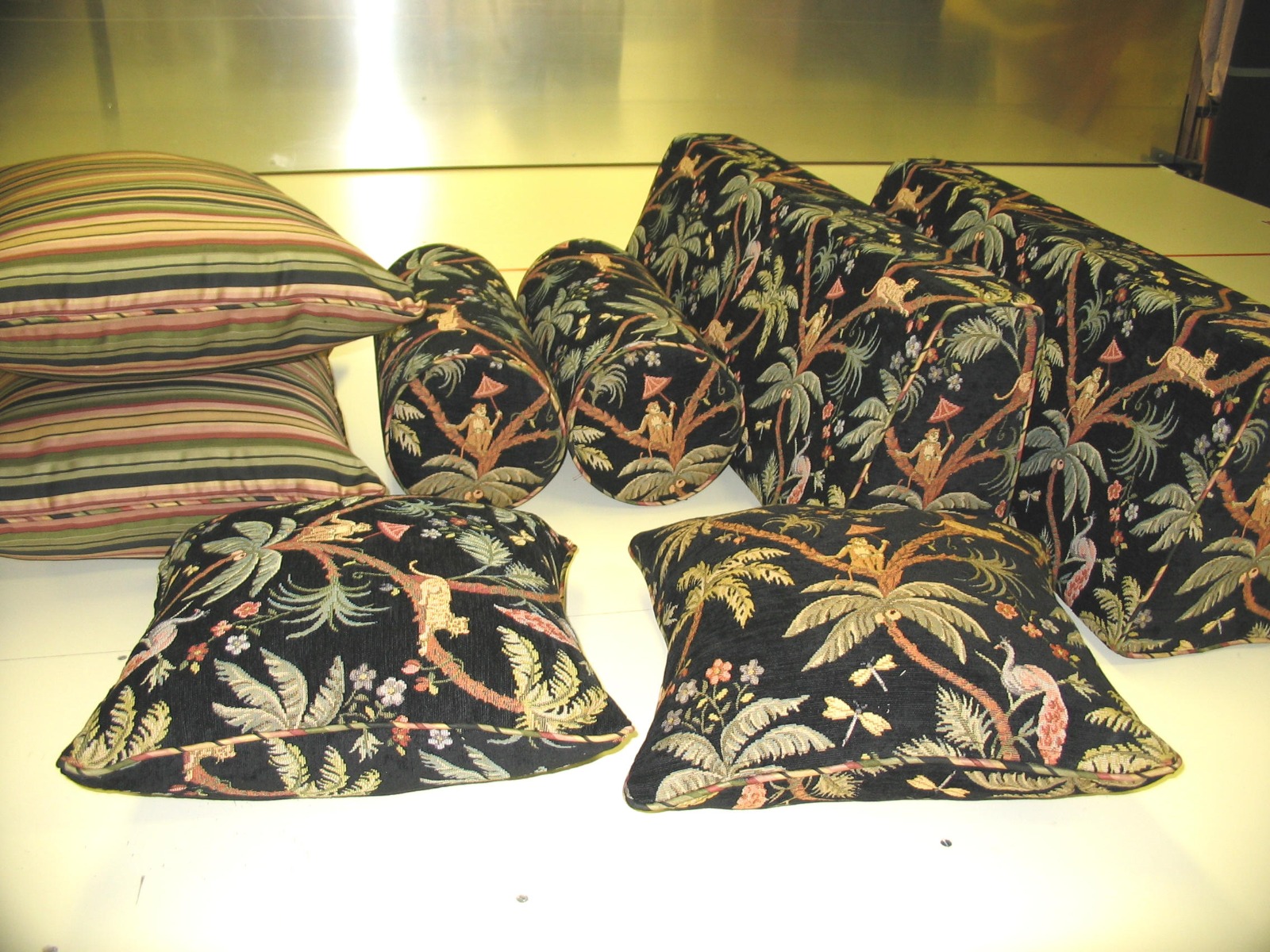 How to Mix and Match Colors and Patterns
Bold solid for a pop of color. If you are generally a fan of neutrals and muted colors, then you can add a pop of color with a brighter hue. This year's color is classic blue, a rich jewel tone, and it can fit with any decor.
Mix and match prints. Yes, it's possible to mix and match prints when it comes to interior design. For the most part, an organic print will easily work with a plaid or abstract piece.
Solid and complementary print. The easiest to mix-and-match, you can start with the print or the solid. If you start with a print, pick out your favorite accent color in the pattern and use that for complementary solid-colored pillows.
Shopping for decorative pillows can be a joy, especially when you know what you're looking for and know how each different type of pillow can add value to your space. Don't hesitate to mix and match pillow shapes and prints for a unique, fashion-forward combination.