Have you ever considered adding a window seat to your place? If you've got a window in an awkward area or space you don't utilize nearly enough, consider transforming it into window seating. There are plenty of benefits to adding a window seat beyond the fact that they look cool.
Here are four reasons you may want to add window seating to your home.
They provide extra seating. If you're an avid entertainer or you have a big family, adding extra seating may be of interest to you. Adding seating under a window is a great way to make use of every space in your house. Especially if you're working with a limited floor plan, a window seat adds a place for guests to sit without having to find space for more chairs or another couch.
It can create more storage space. If you're worried about not having enough storage with your window seat, make it work for you! Solve two problems at once by adding visual interest to your space and a hefty amount of stealth storage with a custom window seat bench. Store the kid's toys, movies, or books while also offering a unique relaxing place at the same time.
You can use it as a guest bed. If you design your window seat the right way, it can double as a guest bed. Doing this can save money because you won't need a guest bedroom or even an extra bed. If you've got a nice-sized window, then building a window seat that can double as a guest bed can be the perfect accommodation for your visitors.
It will add interest to an awkward or dead space. Do you have an area in your house that seems dull and boring? Or are you at a loss of what to do with that large window in an awkward corner of your house? If the area has no other use, turn it into a window seat. Places like passageways and tops of stairs are good places for window seating, because these spaces are often overlooked.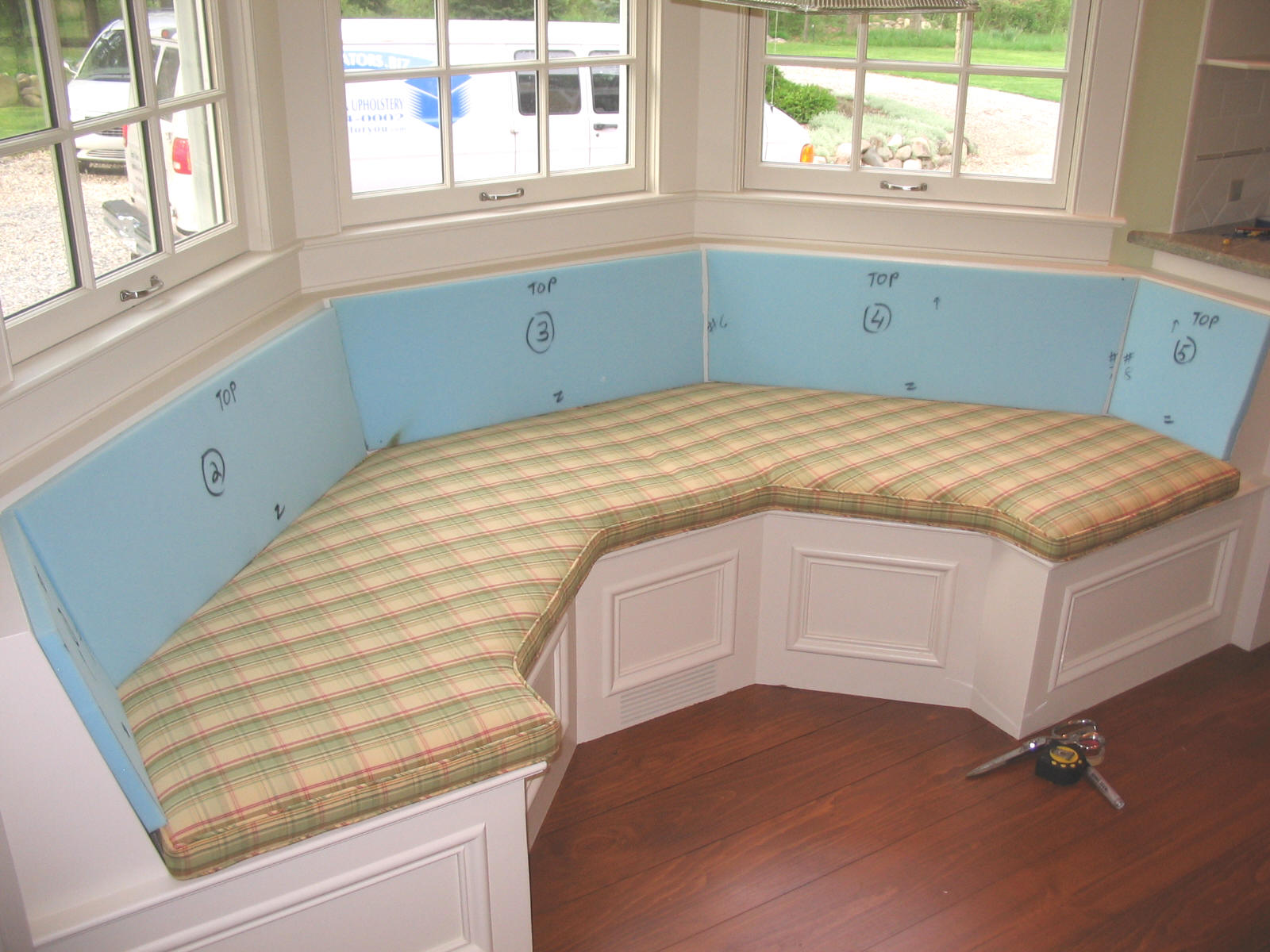 Adding a Window Seat to a Space
The process of adding a window seat to your house is easy. You can accomplish it by having professionals come in and build something or by DIYing it yourself. Here are the steps. 
Measure your space. The first step in adding a window is to measure the space you have available. Always take the time to measure more than once, because accurate measurements are important.                                                                                                                  
Build your foundation. If you're interested in DIY projects, you can build a foundation with as little or as much complexity as you'd like. If you're not interested in DIYing it, you can hire someone to build it for you.
Add your cushions. The final step is ordering the right cushions for your new space. Foam for You offers plenty of foam cushion options for your new window seat, and they even offer custom foam cuts.
Window seating can be a great way to improve the quality of a neglected space, and you can turn it into a small oasis inside your home with the right lighting, decorations, and foam cushion options.